Our team consists of a passionate group of people who are dedicated to marine conservation. Our core operations are handled by a small group of people located in various offices around the world.
MANAGEMENT & ADMINISTRATION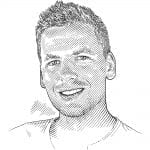 Dr James Lea
Chief Executive Officer
James is the chief executive officer of the Save Our Seas Foundation.
He has had a fascination for the marine realm from a young age and it was this that sparked his ambition to explore the oceans. Having been humbled by encounters with various shark species, he became keen to learn as much as he could about their behaviour and ecology. James gained a first-class Honours degree in biological sciences from the University of Oxford and then volunteered as a shark researcher at the Bimini Biological Field Station. At Bimini he cut his teeth catching, tagging and tracking sharks, and working with them so closely consolidated his passion and further motivated him to fight for marine conservation.
James then moved to work as a research scientist for the Save Our Seas Foundation, before completing a PhD in marine biology at the University of Plymouth in collaboration with the D'Arros Research Centre. His primary research focus was a comprehensive tagging programme tracking almost 200 sharks of seven different species in the Seychelles, aiming to determine the factors that drive their movement behaviour and use this knowledge to inform effective conservation strategies. James's research has helped to contribute to the design of marine protected areas and has revealed previously unknown open ocean migrations of tiger and bull sharks, highlighting the challenge of managing shark populations that span ocean basins. He continues his research as part of the Evolutionary Ecology Group at the University of Cambridge.
James fully realises the importance of actively promoting awareness of marine conservation issues, so he is particularly excited to lead the Save Our Sea Foundation team to help ensure that we can live with healthy oceans for generations to come.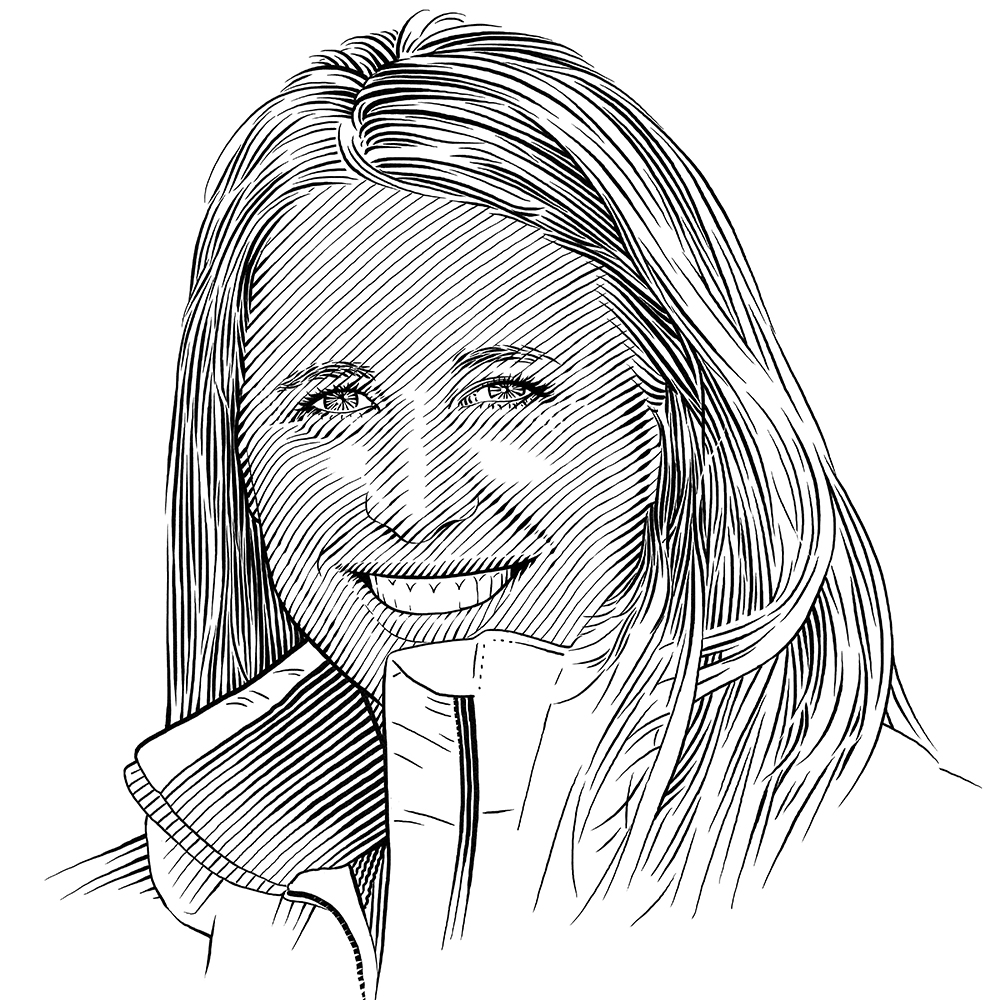 Sandrine Griffiths
Executive Assistant
Sandrine first became passionate about biology and genetics in college, although from an early age she had always felt a strong need to be immersed in nature. Born in Switzerland, she was lucky to spend long vacations by the Mediterranean Sea, savouring the elements and admiring the marine fauna as she tried to follow her father, a free-diver. Later she travelled less often, so the Swiss mountains and Lake Geneva, one of the largest lakes in Western Europe, fed her need for nature.
A biologist by training, Sandrine taught science to teenagers before joining a biotech company where she acquired strong project management skills. After seven years, an opportunity arose that enabled her to set up her own business and open a sailing and nautical sports store on the shore of Lake Geneva. It was this adventure that reminded her how much she wanted to take care of the many aquatic ecosystems and their wildlife that is degraded by human activity. She is passionate about living creatures in all their forms.
COMMUNICATION

Aurélie Grospiron
Director of Communication
Born and raised in the French Alps, Aurélie developed a strong connection with the natural elements: mountains, lakes and the ocean. She became an expert skier, sailor and diver, loves adventure and also enjoys contact with people who are passionate about nurturing a vision for a better world. Environmental issues, the legacy for the next generation and educational objectives are what matter to this dynamic woman.
Aurélie graduated from an international business school in Paris in 1992 and went on to work mainly with premium brands such as Rolex, Oakley and Dynastar. Her fields of expertise are public and media relations, sponsoring, advertising and event management.
In April 2019, after a career in the sport and luxury industries, she felt it was time for her to reconnect with her personal aspirations and follow a new professional direction. She joined the Save Our Seas Foundationin Geneva to handle its communications strategyand make the organisation's activities and ambitions better known to the general public. For Aurélie it's a new reality that makes perfect sense, a role that matches her preference for exploration, conservation and innovation.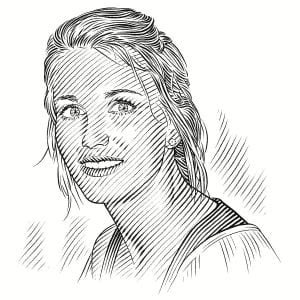 Jade Robyn Schultz
Content Marketer and Social Media Manager
From a young age when she and her family would go on holiday to nature reserves and the seaside, Jade has felt a very strong connection to the natural world and a great appreciation for its overwhelming beauty. With time however, she realised that this was a view few others shared. Having experienced in particular how little other people know about the wonders of the ocean, she became acutely aware that they know even less about the dangers that the marine realm faces.
With a background in marketing and media experience, Jade understands that the media is extremely powerful when it comes to spreading a message and raising awareness– and, in fact, in today's digital world it is an invaluable conservation tool. She believes that the knowledge and experience that she is able to bring to the Save Our Seas Foundation's Conservation Media Unit, together with the passion and dedication of the other team members, can and will make a positive difference in the mindset of the public – and, ultimately, the health of our oceans.
Lauren De Vos
Scientific Content Researcher, Writer and Editor
Lauren's curiosity about the natural world was fostered by frequent forays into the wilderness areas of her home country, South Africa. This fascination with all things 'wild and wonderful' resulted in a fairly eclectic academic background: she holds a BSc in environmental science, a BSc Honours in zoology (her thesis looked at human–wildlife conflict and the behavioural ecology of Chacma baboons) and an MSc in conservation biology. She's completed stints studying in the Kruger National Park, but ultimately fell in love with the ocean when using underwater cameras to figure out which fish lived where, and why, in a marine protected area on South Africa's southern coast. Lauren went on to lead a project funded by the Save Our Seas Foundation to develop cost-effective camera monitoring tools for marine protected areas along South Africa's coast and ran a programme of skills-sharing workshops to communicate her findings with conservation agencies, reserve managers and rangers. She recently completed a PhD that involved using cameras to document patterns of marine biodiversity in South Africa's largest bay.
Lauren's scientific interests have always been balanced by a passion for inspiring change, right from undergraduate days spent building up activism and action on her campus to her work of developing educational tools and lessons for children. She loves turning science into stories, untangling the complexities of research to translate its relevance to a wide audience. In addition to her work for the Foundation's website and magazine, she currently teaches undergraduate students.
CONSULTANTS

Sarah Fowler
Scientific Advisor
Sarah has a first class joint honours degree in zoology and marine zoology from the University College of North Wales, an MSc in conservation from University College London and 30 years of professional experience as a marine biodiversity conservation expert. She has worked in various capacities for government departments, national and international NGOs and a biodiversity consultancy. Having been appointed to the IUCN Shark Specialist Group in 1991, she chaired it for many years and is now its vice-chair for international treaties.
Sarah founded the European Elasmobranch Association and its UK member, the Shark Trust (and is a trustee of the latter). She was appointed Officer of the Order of the British Empire for services to marine conservation in 2004, and a Pew Fellow in Marine Conservation in 2005. She became principal scientist for the Save Our Seas Foundation in 2011.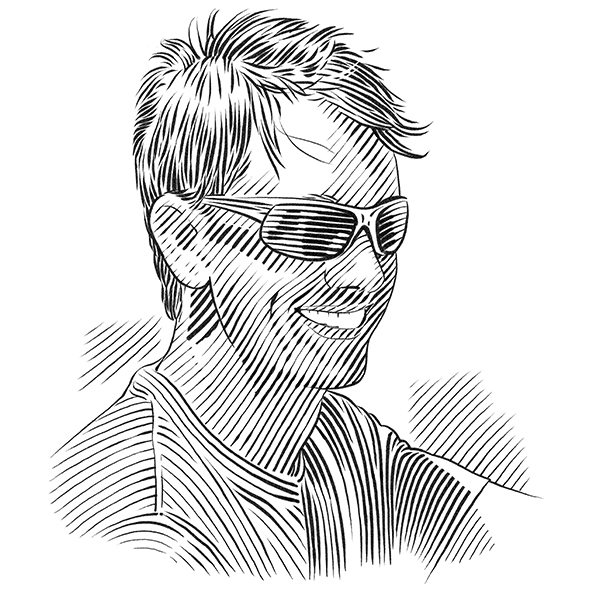 Dr Dean Grubbs
Scientific Advisor
Dr Dean Grubbs is a fish ecologist with interests in the biology of exploited and poorly studied estuarine and marine taxa. Much of his research addresses specific gaps in biological knowledge necessary for the management and conservation of coastal and deep-water sharks and rays. Dean specialises in the use of fishery-independent surveys to study population dynamics and the drivers of distribution patterns of fishes and to facilitate studies of life histories, reproductive biology, trophic ecology and systematics. Dean has also tagged and released more than 10,000 sharks representing over 40 species during the past 25 years. He employs a variety of tagging and telemetry techniques to examine movement, migration and patterns of habitat use and to delineate essential and vulnerable habitats for exploited, threatened or poorly studies species.
Dean is a native of Florida and his early years spent fishing and exploring the waters of the north-eastern Gulf of Mexico led to an early interest in marine biology. He received Bachelor's degrees in marine science and biology from the University of Miami and a doctoral degree in Fisheries Science from the College of William & Mary's Virginia Institute of Marine Science. Dean was a post-doctoral researcher and faculty member at the Hawaii Institute of Marine Biology before moving to Florida State University (FSU) in 2007. He is a member of the IUCN Shark Specialist Group, the National Oceanographic and Atmospheric Administration (NOAA) Office of Protected Resources' Smalltooth Sawfish Recovery Team and NOAA's SouthEast Data Assessment and Review Advisory Panel for Highly Migratory Species. Dean is currently the associate director of research at the FSU Coastal and Marine Lab, where he mentors graduate and undergraduate students and maintains an active research programme on the ecology of deep-water and coastal fishes. His research has been featured in many television documentaries, including National Geographic TV, National Geographic Wild, Discovery Channel and the US Public Broadcasting System.

Dr Andrew Chin
Scientific Advisor
Dr Andrew Chin is a fisheries scientist whose work focuses on shark and ray biology and ecology, and how the information from this research can be translated into conservation and sustainability. Specifically, Andrew is interested in how fishes use coastal and marine habitats and how patterns of use affect their vulnerability to pressures such as fishing, habitat loss and climate change. His recent research spans the life history and biology of sharks by means of tagging and acoustic telemetry, as well as risk assessment. As an applied scientist, Andrew is also very interested in how fishes, sharks and rays interact with people and how their populations can be managed, as well as in impacts on their populations.
Andrew grew up in South-East Asia but currently lives in Queensland, Australia, where he received his PhD from James Cook University. He has a diverse marine background, having worked as a marine biologist in the tourism industry and as an education officer in a public aquarium. He also spent 10 years working at the Great Barrier Reef Marine Park Authority, the Australian federal agency charged with protecting the Great Barrier Reef. In 2017, Andrew launched SharkSearch Indo-Pacific, an effort that blends formal research, citizen science and public outreach, and aims to develop a scientifically robust shark diversity checklist and conservation account for every country and territory in the Pacific by 2022. He is also one of the founders of the Oceania Chondrichthyan Society and a member of the IUCN Shark Specialist Group.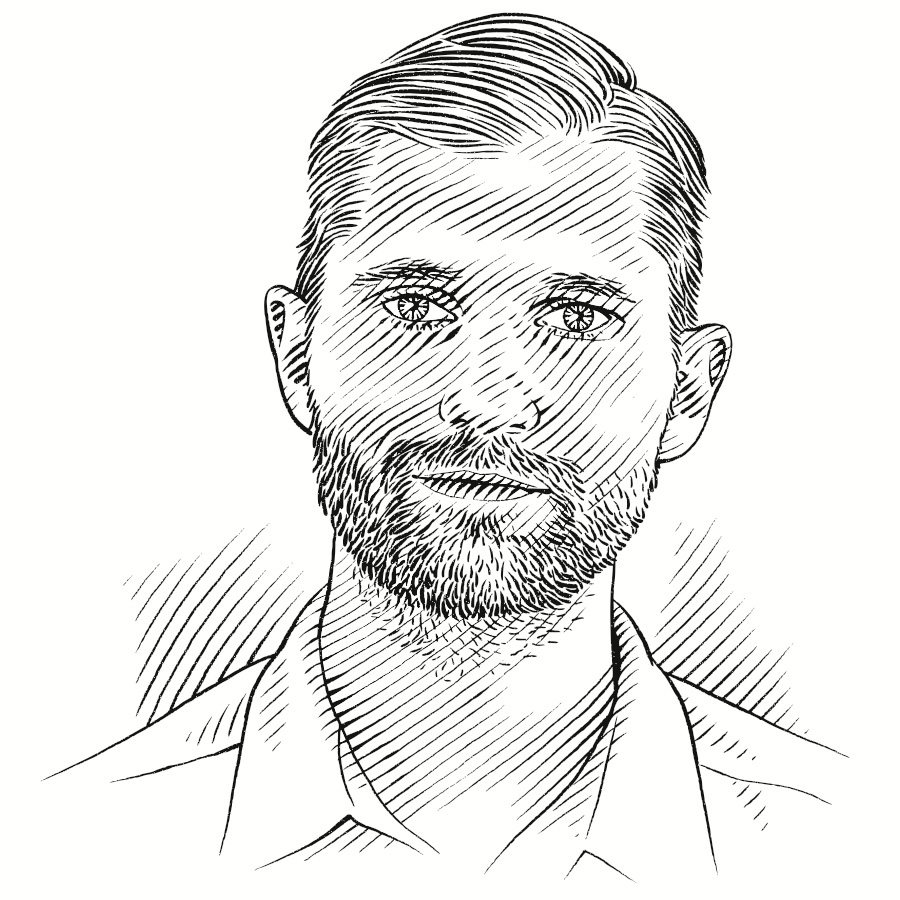 Stefan Kubicki
IT and Web Officer
Stefan grew up in North Dakota, about as far away as it's possible to get from the coast in the USA. He first developed a fascination with sharks and the underwater world thanks to nature documentaries and well-worn issues of National Geographic. He began his career as an analyst at a UN-based NGO in New York before moving to London, where he worked as a web developer and advisor to several startup companies. He joined the Save Our Seas Foundation in 2010. Aside from his work for the foundation, Stefan is an award-winning filmmaker whose films have screened at festivals around the world.
SOSF SHARK EDUCATION CENTRE (SOSF-SEC)
Kalk Bay, Western Cape, South Africa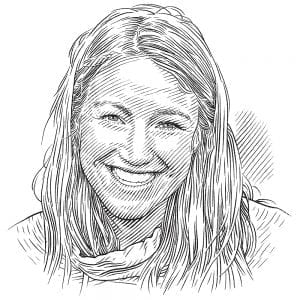 Dr Clova Mabin
Education Centre Manager
Originally from Scotland, Clova became fascinated by sharks while working as a diving aquarist in an aquarium that housed ragged-tooth sharks. She came to South Africa in 2005 to work with tiger sharks on the east coast before joining the White Shark Trust in Gansbaai as a research assistant. While in South Africa, she became involved in the wildlife film industry, where she learned the basics of communicating science to a wider audience. Keen to further her education, she went on to complete an MSc in conservation biology and then a PhD focusing on the status and management options for marine species that have invaded South African shores. This applied research made her realise how inaccessible most science is to the general public and how this contributes to the many conservation issues we face today.
Clova loves to travel, but when in South Africa she spends her free time outdoors on the water or in the mountains. She is a certified PADI dive master and South African commercial diver. As a volunteer for several organisations that focus on environmental education and the mother of a nature-loving daughter, she enjoys teaching children about ecology and sustainable lifestyle choices. She is passionate about sharing her love and knowledge of the marine environment, as she believes this is the only way we can change our future.

Claire Metcalf
Facilities Administrator
Raised in various small West Coast fishing and mining towns of South Africa and Namibia, with parents whose free-range approach to parenting meant lots of time outside exploring beaches, Claire is a firm believer in the power of experiential education in moulding future generations to become effective conservationists.  Claire joined the Save Our Seas Foundation Shark Education Centre in May 2016 after almost eight years with Liberty Life Financial Services as a franchise business support administrator. With a diploma in administration and legal studies from Montrose Business College in Cape Town, in her role as the facilities administrator she brings a high level of organisation and structure to the dynamic working environment that is the Shark Education Centre. She is enjoying every minute of the varied opportunities this role brings and, in addition to seeing to facilities maintenance and administration, she has become a vital part of the team, joining school groups as they learn about, explore and appreciate the ocean. She has also made it her personal mission to convince the education centre's resident puffadder shysharks to eat their food. With a family that has earned – and continues to earn – its income almost entirely from the sea, Claire has a vested interest in the conservation of the oceans for current and future generations. She believes that she is in exactly the right place to be able to contribute to this.

Tom Campbell
Educator
Tom graduated from the University of Cape Town with a BSc degree, majoring in zoology and geography, and then completed a Bachelor of Education degree at Rhodes University in South Africa's Eastern Cape. He spent his working years teaching natural science and mathematics at primary schools in Grahamstown and Cape Town.
A passionate educator, Tom took as much interest in his learners as he did in their surroundings and enjoyed creating innovative lesson material. His interactive, hands-on investigative lessons in his classroom laboratory and his numerous excursions and camps in the outdoors inspired generations of children to develop an interest in nature and conservation. He co-wrote several series of natural science textbooks for schools and developed a particular interest and knowledge about the seashore ecosystem.
Tom is married with four adult children and four grandchildren. Recently retired, he enjoys family time and spends his spare time gardening, cycling, cooking and hiking.
Ntombizanele Mayiya
Assistant Educator
Zanele was born in the northern part of South Africa's Eastern Cape. Even as a young girl she enjoyed cooking very much, so when she completed her matric she decided to make hotel and catering management her career. In March 2008 she started working for SOSF as a housekeeper.
By reading SOSF books and watching videos about the ocean environment, Zanele became interested in marine life. In June 2009 she joined Alison Kock on the research boat to Seal Island in False Bay and there she saw a great white shark for the first time in her life. By the end of that trip she had fallen in love with the sea and decided to become an educator so that she can pass her enthusiasm on to the young generations of South Africa.
SOSF SHARK RESEARCH CENTRE (SOSF-SRC)
Dania Beach, Florida, USA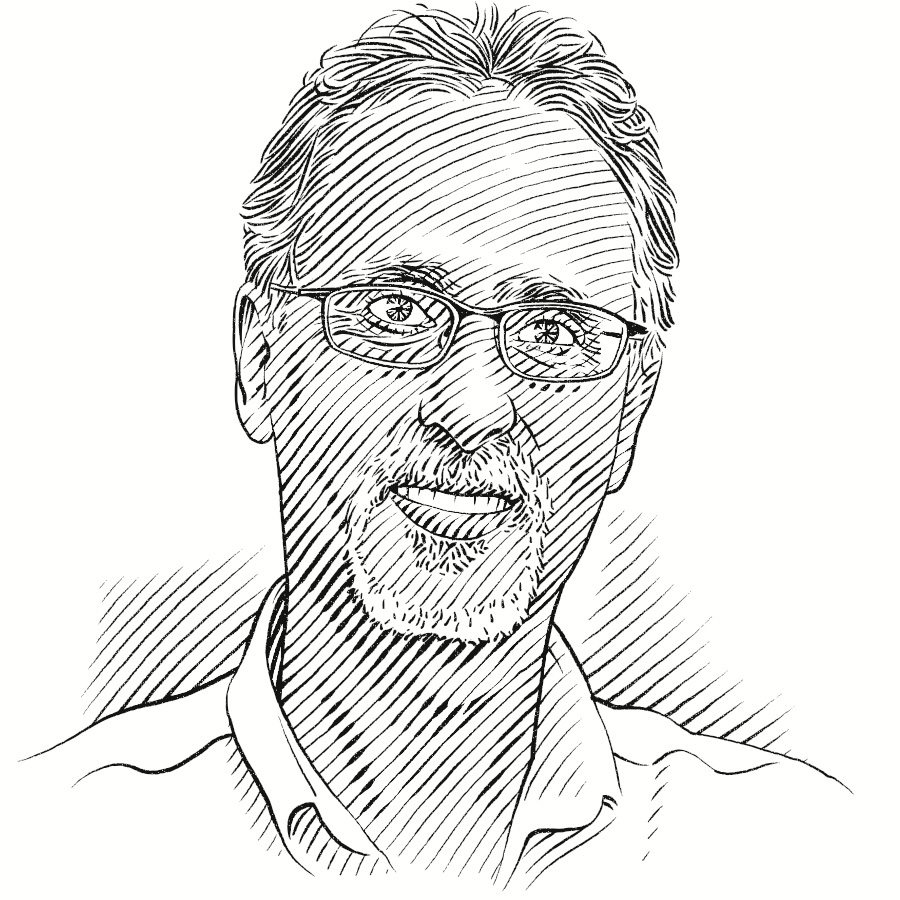 Dr Mahmood Shivji
Director
Mahmood is professor of marine science at Nova Southeastern University's (NSU) Oceanographic Center in Florida and a director of the SOSF Shark Research Center. He received his undergraduate degree in biological sciences at Simon Fraser University in Canada, his masters from the University of California, Santa Barbara, and his PhD from the University of Washington. He has been a faculty member at NSU since 1993 and a director of the SOSF Shark Research Center since 2010.
Mahmood credits his life-long fascination with biology to growing up in Kenya, where he was routinely exposed to African wildlife and undersea environments as a child and teenager. His interests in marine science in particular were boosted when as an undergraduate student he assisted one of his professors with kelp-bed ecology research in a pristine part of British Columbia. That experience proved transformative, leading to a career in marine and conservation science and education.
In addition to leading the research and education programmes of the shark research centre, Mahmood directs the Guy Harvey Research Institute, emphasising collaborative projects between the two entities to achieve larger and more impactful research and conservation outcomes. He specialises in integrating laboratory genetics-based and field-work approaches to study and solve problems pertaining to the management and conservation of sharks and rays, billfishes and coral reef ecosystems.
Mahmood's work consistently receives worldwide attention. His research developing rapid DNA forensic methods to identify shark body parts is being used by US and other national fisheries management agencies to reduce the illegal fishing of threatened species. This work is also on exhibit at the Smithsonian Museum's Sant Ocean Hall in Washington DC, and his team's research discoveries have been widely reported in the national and international media.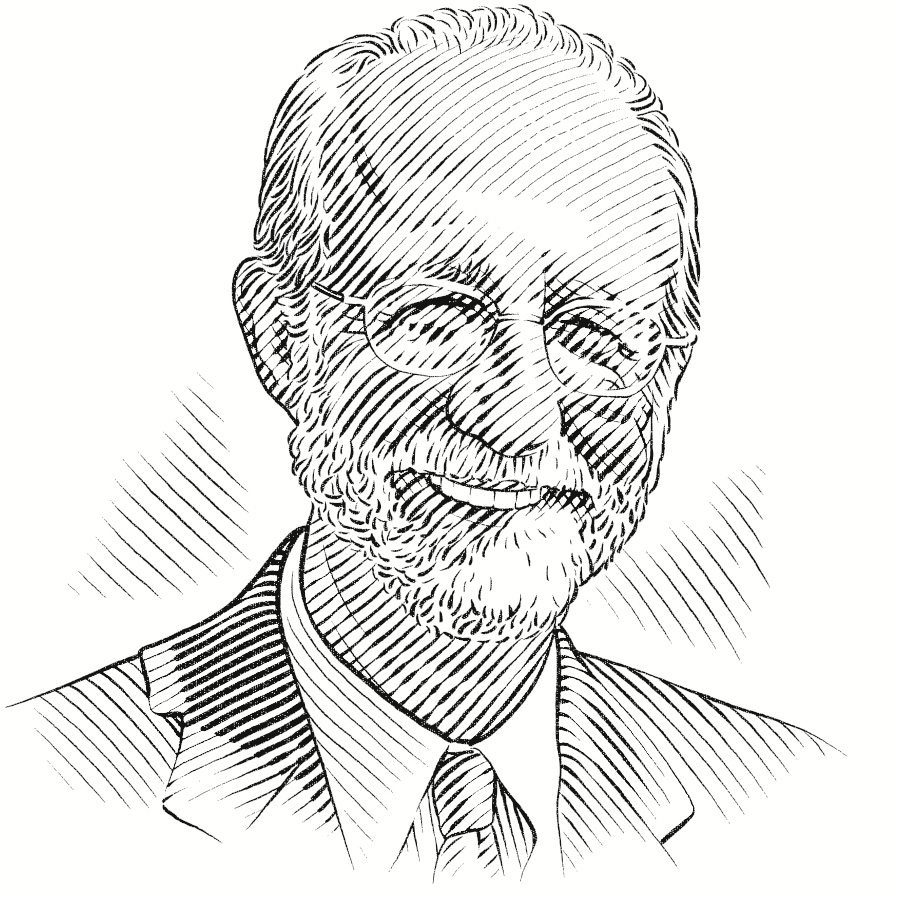 Dr Richard Dodge
Director
Having conducted research on coral reefs worldwide, Dr Richard E. Dodge is a recognised authority on reef ecosystems. With expertise involving reef ecology and ecology, he is also the author of many publications in scientific literature. His interests include the study of natural and man-induced impacts on coral reefs from factors including climate change, ship groundings and oil spills with their related mitigation, pollution and sedimentation; coral skeletal growth and sclerochronology; coral reef restoration; reef mapping and assessment; and Habitat Equivalency Analysis.
Richard gained a BA degree from the University of Maine in 1969 and an MPhil and PhD in geology and geophysics from Yale University in 1973 and 1978. He is dean of the Nova Southeastern University Oceanographic Center as well as executive director of the center's National Coral Reef Institute, which is dedicated to providing management research outcomes on reef monitoring, assessment and restoration.
SOSF ISLAND SCHOOL SEYCHELLES (SOSF-ISS)
Mahé Island, Seychelles
Terence Vel
Before joining University of Seychelles in 2015 as a science laboratory technician and a field lecturer for BSc environmental science students, Terence Vel spent 16 years as a laboratory technician in various secondary schools. Twenty-one years ago he became a founder of Wildlife Clubs of Seychelles and during this time has managed the organisation's projects and coordinated environmental programmes in 40 schools on Mahé, Praslin and La Digue. In 2000 he worked as a technician on a project called 'Avian ecosystems in Seychelles', which was funded by the Global Environment Facility and implemented by the former BirdLife Seychelles. The project involved two distinct phases: in the first, ecological research was carried out on a number of the Seychelles' Inner Islands to investigate their biology and conservation potential; during the second, endemic Seychellois birds were translocated from certain islands to others that were more suitable. In 2008 Terence embarked on studies for a diploma in environmental education and social marketing at the University of Kent's School of Anthropology and Conservation. This led him to The Darwin Initiative Rare Pride Campaign to work on a project called 'Investing in island biodiversity: restoring the Seychelles paradise flycatcher'. The project was based on La Digue Island and aimed to translocate a small population of birds on Denis Island. Terence also conducts outreach programmes that focus on marine education for youth groups from the community.