Our team consists of a passionate group of people who are dedicated to marine conservation. Our core operations are handled by a small group of people located in various offices around the world.
SAVE OUR SEAS FOUNDATION (SOSF)
Main Office, Geneva, Switzerland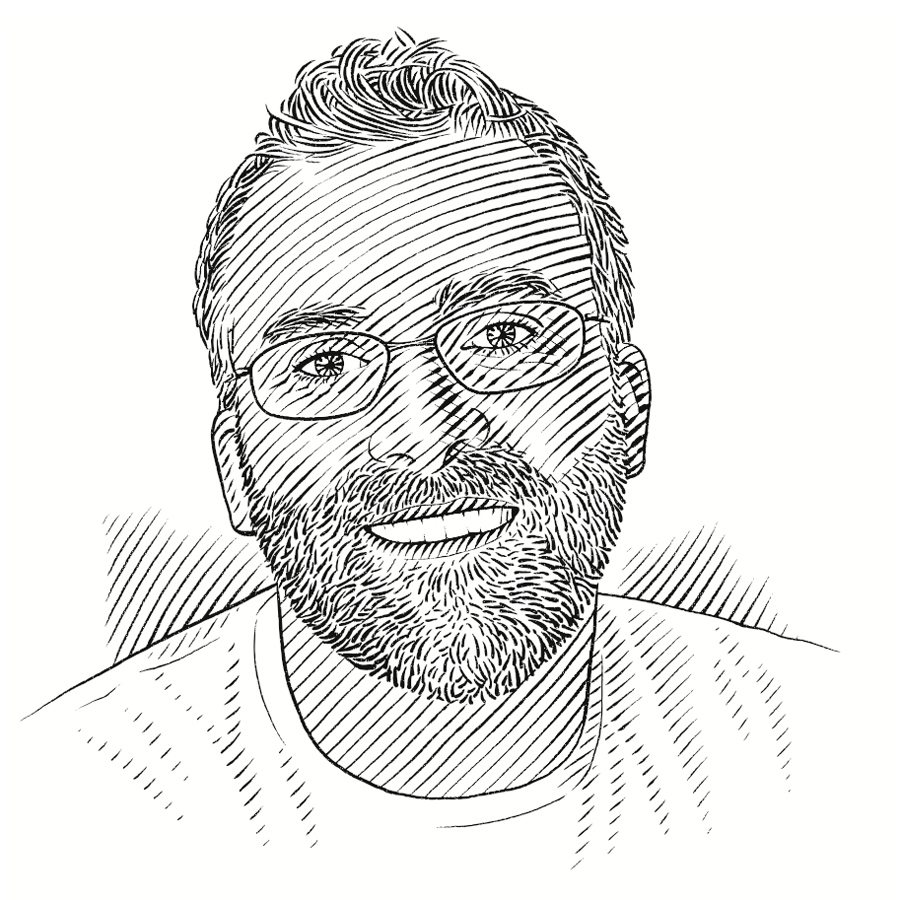 Michael Scholl
Chief Executive Officer
Michael is the Chief Executive Officer of the Save Our Seas Foundation, which allows him to merge decades of experience in science, conservation and education and his lifelong passion for conserving sharks and the oceans. Born in land-locked Switzerland along the shores of Lake Geneva, Michael's love for the ocean transcended his personal geography. He attended University of Lausanne in Switzerland and graduated from University of Aberdeen in Scotland with a BSc in Zoology.
His initial field experience with sharks began in 1995 at the Bimini Biological Field Station in The Bahamas. He then spent the next decade studying the population and ecology of white sharks around Dyer Island in South Africa. In 2002, he founded the White Shark Trust to support research, education and conservation projects focused on white sharks.
His genetic, tagging and finprinting studies were integral in discovering a link between South African and Australian white shark populations. This work was a major factor in the decision to list white sharks on CITES in 2004. Michael's research and conservation efforts have been featured in numerous television documentaries including BBC, National Geographic and Discovery Channel, and publications including Science, Nature, BBC Wildlife Magazine, and Africa Geographic. In 2006, Michael co-authored South Africa's Great White Sharks (Struik Publishers) with photographer, Thomas P. Peschak.
Michael taught bilingual high school and IB level Biology, Mathematics and Physics classes in Lausanne, Switzerland, and worked for South African Explorer, Mike Horn on the Pangaea Expedition, assisting Young Explorers worldwide to establish environmental and social projects.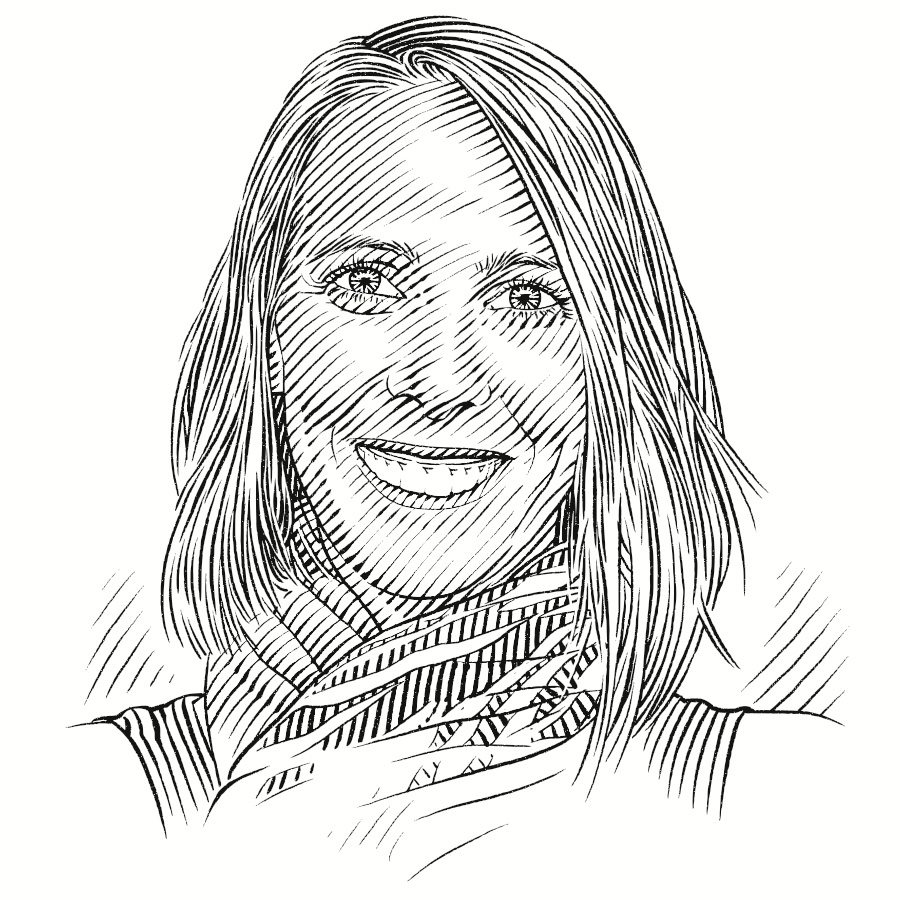 Dr Nadia Bruyndonckx
Executive Assistant and Scientific Advisor
Nadia is a doctor in biology who joined the team of the Save Our Seas Foundation in spring 2013. Based in Geneva, she works with Michael Scholl as an executive assistant and scientific advisor.
Animals and nature have fascinated Nadia since her childhood so it was a natural progression for her to study biology to better understand the wonders of the animal kingdom. For her PhD she researched the conservation and co-evolution of bats and parasites using several molecular tools. Bats, she established, are fascinating animals that can help to explain the role of scientists and make people sensitive to conservation and other environmental issues. Having completed her own PhD, Nadia became the coordinator of a doctoral programme, organising courses and workshops for PhD students in ecology and evolution. In 2012 she took over the administration of a biology department, dealing with finances and human resources.
A field biologist familiar with unpopular animals, Nadia also has solid expertise in administrative management. But it was while qualifying for her advanced diver certificate that she became sensitive to the vulnerability of the oceans and the importance of preserving them. After several years in science and administration, she decided to use her diverse skills to help to promote the conservation and protection of marine environments.
COMMUNICATION TEAM
Kalk Bay, Western Cape, South Africa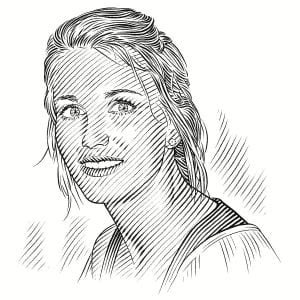 Jade Robyn Schultz
Content Marketer and Social Media Manager
From a young age when she and her family would go on holiday to nature reserves and the seaside, Jade has felt a very strong connection to the natural world and a great appreciation for its overwhelming beauty. With time however, she realised that this was a view few others shared. Having experienced in particular how little other people know about the wonders of the ocean, she became acutely aware that they know even less about the dangers that the marine realm faces.
With a background in marketing and media experience, Jade understands that the media is extremely powerful when it comes to spreading a message and raising awareness– and, in fact, in today's digital world it is an invaluable conservation tool. She believes that the knowledge and experience that she is able to bring to the Save Our Seas Foundation's Conservation Media Unit, together with the passion and dedication of the other team members, can and will make a positive difference in the mindset of the public – and, ultimately, the health of our oceans.
CONSULTANTS
International Locations

Sarah Fowler
Scientific Advisor
Sarah has a first class joint honours degree in zoology and marine zoology from the University College of North Wales, an MSc in conservation from University College London and 30 years of professional experience as a marine biodiversity conservation expert. She has worked in various capacities for government departments, national and international NGOs and a biodiversity consultancy. Having been appointed to the IUCN Shark Specialist Group in 1991, she chaired it for many years and is now its vice-chair for international treaties.
Sarah founded the European Elasmobranch Association and its UK member, the Shark Trust (and is a trustee of the latter). She was appointed Officer of the Order of the British Empire for services to marine conservation in 2004, and a Pew Fellow in Marine Conservation in 2005. She became principal scientist for the Save Our Seas Foundation in 2011.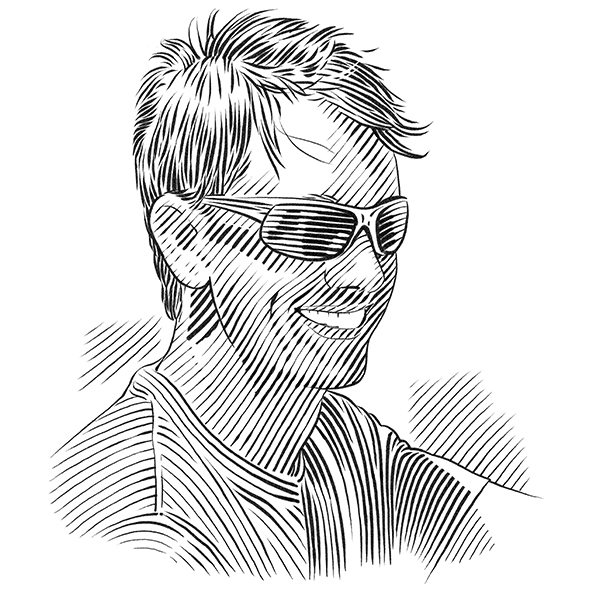 Dr Dean Grubbs
Scientific Advisor
Dr Dean Grubbs is a fish ecologist with interests in the biology of exploited and poorly studied estuarine and marine taxa. Much of his research addresses specific gaps in biological knowledge necessary for the management and conservation of coastal and deep-water sharks and rays. Dean specialises in the use of fishery-independent surveys to study population dynamics and the drivers of distribution patterns of fishes and to facilitate studies of life histories, reproductive biology, trophic ecology and systematics. Dean has also tagged and released more than 10,000 sharks representing over 40 species during the past 25 years. He employs a variety of tagging and telemetry techniques to examine movement, migration and patterns of habitat use and to delineate essential and vulnerable habitats for exploited, threatened or poorly studies species.
Dean is a native of Florida and his early years spent fishing and exploring the waters of the north-eastern Gulf of Mexico led to an early interest in marine biology. He received Bachelor's degrees in marine science and biology from the University of Miami and a doctoral degree in Fisheries Science from the College of William & Mary's Virginia Institute of Marine Science. Dean was a post-doctoral researcher and faculty member at the Hawaii Institute of Marine Biology before moving to Florida State University (FSU) in 2007. He is a member of the IUCN Shark Specialist Group, the National Oceanographic and Atmospheric Administration (NOAA) Office of Protected Resources' Smalltooth Sawfish Recovery Team and NOAA's SouthEast Data Assessment and Review Advisory Panel for Highly Migratory Species. Dean is currently the associate director of research at the FSU Coastal and Marine Lab, where he mentors graduate and undergraduate students and maintains an active research programme on the ecology of deep-water and coastal fishes. His research has been featured in many television documentaries, including National Geographic TV, National Geographic Wild, Discovery Channel and the US Public Broadcasting System.

Dr Andrew Chin
Scientific Advisor
Dr Andrew Chin is a fisheries scientist whose work focuses on shark and ray biology and ecology, and how the information from this research can be translated into conservation and sustainability. Specifically, Andrew is interested in how fishes use coastal and marine habitats and how patterns of use affect their vulnerability to pressures such as fishing, habitat loss and climate change. His recent research spans the life history and biology of sharks by means of tagging and acoustic telemetry, as well as risk assessment. As an applied scientist, Andrew is also very interested in how fishes, sharks and rays interact with people and how their populations can be managed, as well as in impacts on their populations.
Andrew grew up in South-East Asia but currently lives in Queensland, Australia, where he received his PhD from James Cook University. He has a diverse marine background, having worked as a marine biologist in the tourism industry and as an education officer in a public aquarium. He also spent 10 years working at the Great Barrier Reef Marine Park Authority, the Australian federal agency charged with protecting the Great Barrier Reef. In 2017, Andrew launched SharkSearch Indo-Pacific, an effort that blends formal research, citizen science and public outreach, and aims to develop a scientifically robust shark diversity checklist and conservation account for every country and territory in the Pacific by 2022. He is also one of the founders of the Oceania Chondrichthyan Society and a member of the IUCN Shark Specialist Group.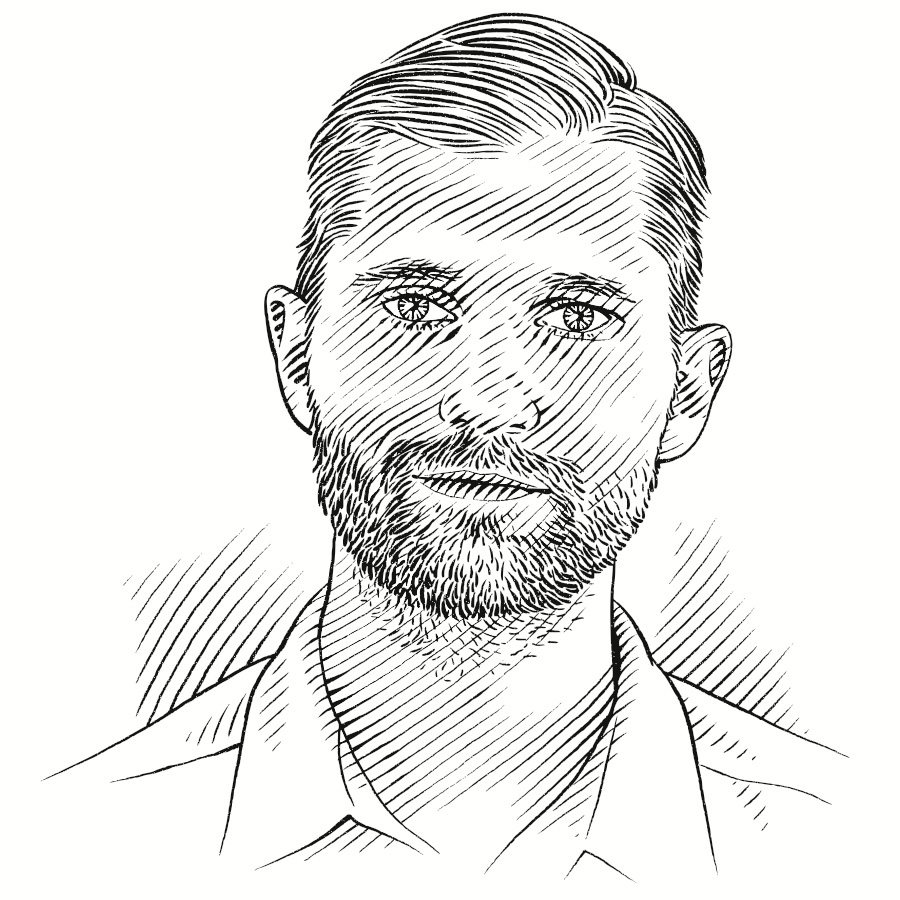 Stefan Kubicki
IT and Web Officer
Stefan grew up in North Dakota, about as far away as it's possible to get from the coast in the USA. He first developed a fascination with sharks and the underwater world thanks to nature documentaries and well-worn issues of National Geographic. He began his career as an analyst at a UN-based NGO in New York before moving to London, where he worked as a web developer and advisor to several startup companies. He joined the Save Our Seas Foundation in 2010. Aside from his work for the foundation, Stefan is an award-winning filmmaker whose films have screened at festivals around the world.
SOSF D'ARROS RESEARCH CENTRE (SOSF-DRC)
D'Arros Island and St Joseph Atoll, Amirantes, Seychelles
Dr Ryan Daly
Research Director
As a child growing up along the coast of South Africa, Ryan spent every spare moment surfing, diving and exploring the shoreline and rock pools of South Africa. After gaining a Bachelor's degree in zoology and ocean and atmosphere science from the University of Cape Town, he completed his Master's degree in marine biology at Rhodes University, South Africa. Between 2010 and 2015 he led studies on the ecology and migration dynamics of bull sharks and tiger sharks in southern Mozambique. The work on bull sharks earned him his PhD from Rhodes University in South Africa in 2014. Ryan's current research interests include marine conservation, shark ecology, migration and behavioural patterns, predator–prey interactions and the habitat use and aggregation dynamics of keystone teleost species.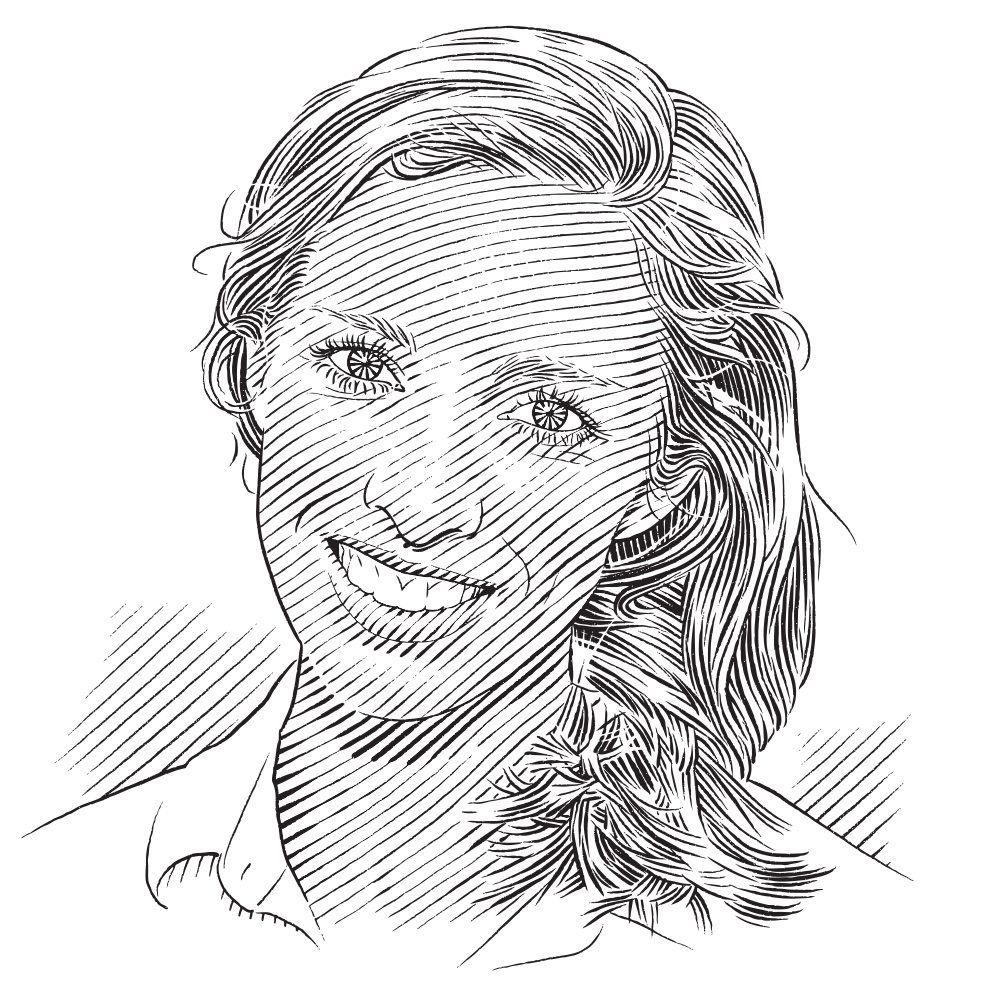 Clare Keating Daly
Programme Director
Clare's affinity for the ocean comes as a surprise to some people. She spent her childhood exploring forests and streams in her native Minnesota in the USA, far from the tidal pools and ocean creatures that usually draw people to the ocean. But soon after her first scuba dives in the shallow waters of the Caribbean, she realised that salt water was indeed the cure for anything.
Before her starter career as a scuba instructor, Clare completed a Bachelor's degree in business and economics at Colorado College in the USA. She then went on to teach diving in Thailand and the Philippines before moving to Mozambique to embark on a research project studying bull sharks and later tiger sharks. While working as a shark research assistant, Clare also conducted research on the sustainable financing of marine protected areas in southern Mozambique, which earned her a Master's degree in commerce from Rhodes University. Her current research interests include marine protected areas, conservation finance and migration and behavioural patterns of seabirds.
Ryan and Clare joined the D'Arros Research Centre in 2016 in the position of lab managers. As a team, they have been involved in research projects in dynamic environments from the Philippines to Mozambique. By applying their combined skills, they help the D'Arros Research Centre further its position as a regional centre for research excellence
SOSF SHARK EDUCATION CENTRE (SOSF-SEC)
Kalk Bay, Western Cape, South Africa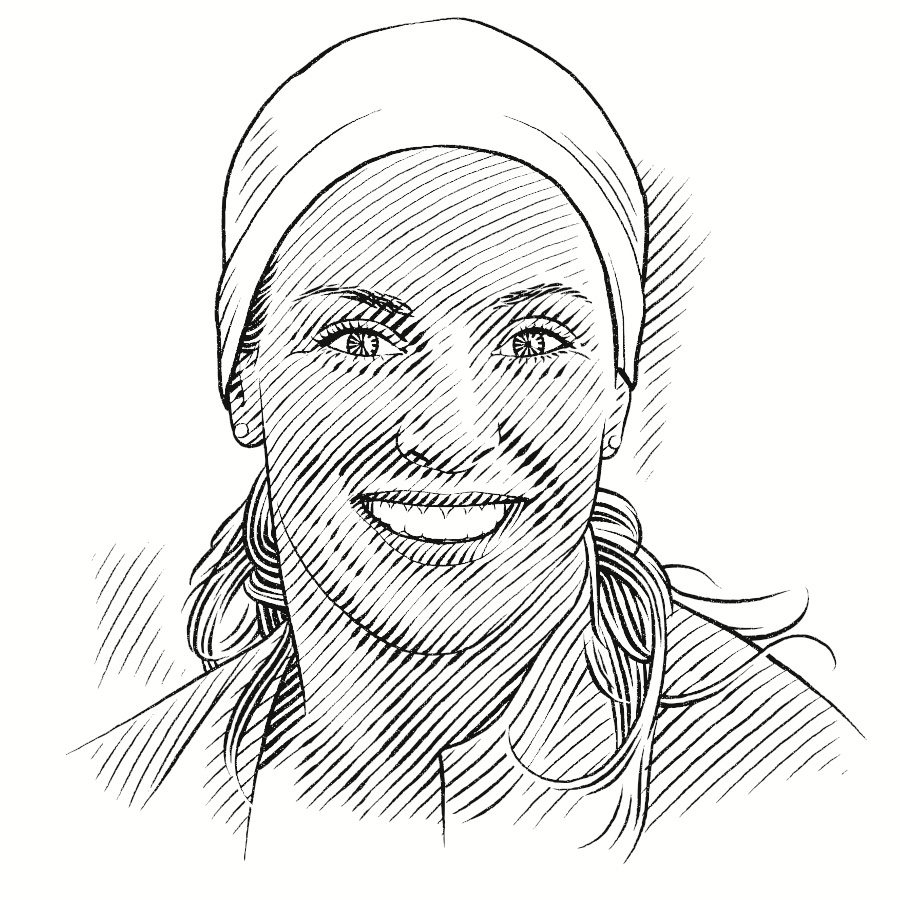 Dr Eleanor Yeld-Hutchings
Education Centre Manager
Dr Eleanor Yeld-Hutchings currently works for the Save Our Seas Foundation, managing the Shark Education Centre in Kalk Bay, South Africa. She is also the specialist marine biologist presenter for the award-winning South African television documentary series Shoreline, which has just completed its second season exploring the coast of South Africa.
Eleanor gained her PhD from the Marine Biology Research Centre, University of Cape Town. Her research was on the parasites of a number of endemic South African shark species, focusing on the discovery and description of several species new to science, the transmission of blood parasites and the ecology of parasite communities with potential for application in the assessment of fisheries stock.
Demonstrating a special affinity for connecting civil society with the marine environment, Eleanor in the past has managed WWF-South Africa's People and the Coast programme and, with a tourist guide certificate for marine and coastal tourism, has run a specialist company guiding tours of the marine environment. She is a qualified scuba diver (both commercial and PADI Rescue level) and dive/boat skipper, and she is kept level-headed by trail-running in the Table Mountain National Park. She lives with her husband and son in the seaside village of Kommetjie.

Claire Metcalfe
Facilities Administrator
Raised in various small West Coast fishing and mining towns of South Africa and Namibia, with parents whose free-range approach to parenting meant lots of time outside exploring beaches, Claire is a firm believer in the power of experiential education in moulding future generations to become effective conservationists.  Claire joined the Save Our Seas Foundation Shark Education Centre in May 2016 after almost eight years with Liberty Life Financial Services as a franchise business support administrator. With a diploma in administration and legal studies from Montrose Business College in Cape Town, in her role as the facilities administrator she brings a high level of organisation and structure to the dynamic working environment that is the Shark Education Centre. She is enjoying every minute of the varied opportunities this role brings and, in addition to seeing to facilities maintenance and administration, she has become a vital part of the team, joining school groups as they learn about, explore and appreciate the ocean. She has also made it her personal mission to convince the education centre's resident puffadder shysharks to eat their food. With a family that has earned – and continues to earn – its income almost entirely from the sea, Claire has a vested interest in the conservation of the oceans for current and future generations. She believes that she is in exactly the right place to be able to contribute to this.

Wisaal Osman
Education coordinator
Wisaal graduated from the University of Cape Town with a Master's degree in science, specialising in applied marine science. Her subsequent career path took her from WWF South Africa's Sustainable Seafood Programme (WWF-SASSI) to the Council for Scientific and Industrial Research (CSIR), where she was involved with strategic environmental assessments in support of national strategic integrated projects that further the country's development goals. She is passionate about sustainability and how to live in harmony with nature.
Wisaal has a keen interest in projects that contribute to the development of communities. Since 2016 she has been teaching maths and science to high school students at an under-resourced school in Mitchell's Plain, a suburb of Cape Town. Her aim is to help students to grasp new learning concepts, as well as to contribute to their holistic development as they navigate their life path. The challenge is to make learning fun and relevant to the student, using whatever tools are available.
Wisaal lives with her husband and cat in the seaside suburb of Muizenberg. At weekends they enjoy the beautiful Cape Town outdoors: cycling, gardening, hiking, surfing or having a braai (barbecue) at home.
Ntombizanele Mayiya
Assistant Educator
Zanele was born in the northern part of South Africa's Eastern Cape. Even as a young girl she enjoyed cooking very much, so when she completed her matric she decided to make hotel and catering management her career. In March 2008 she started working for SOSF as a housekeeper.
By reading SOSF books and watching videos about the ocean environment, Zanele became interested in marine life. In June 2009 she joined Alison Kock on the research boat to Seal Island in False Bay and there she saw a great white shark for the first time in her life. By the end of that trip she had fallen in love with the sea and decided to become an educator so that she can pass her enthusiasm on to the young generations of South Africa.
SOSF SHARK RESEARCH CENTRE (SOSF-SRC)
Dania Beach, Florida, USA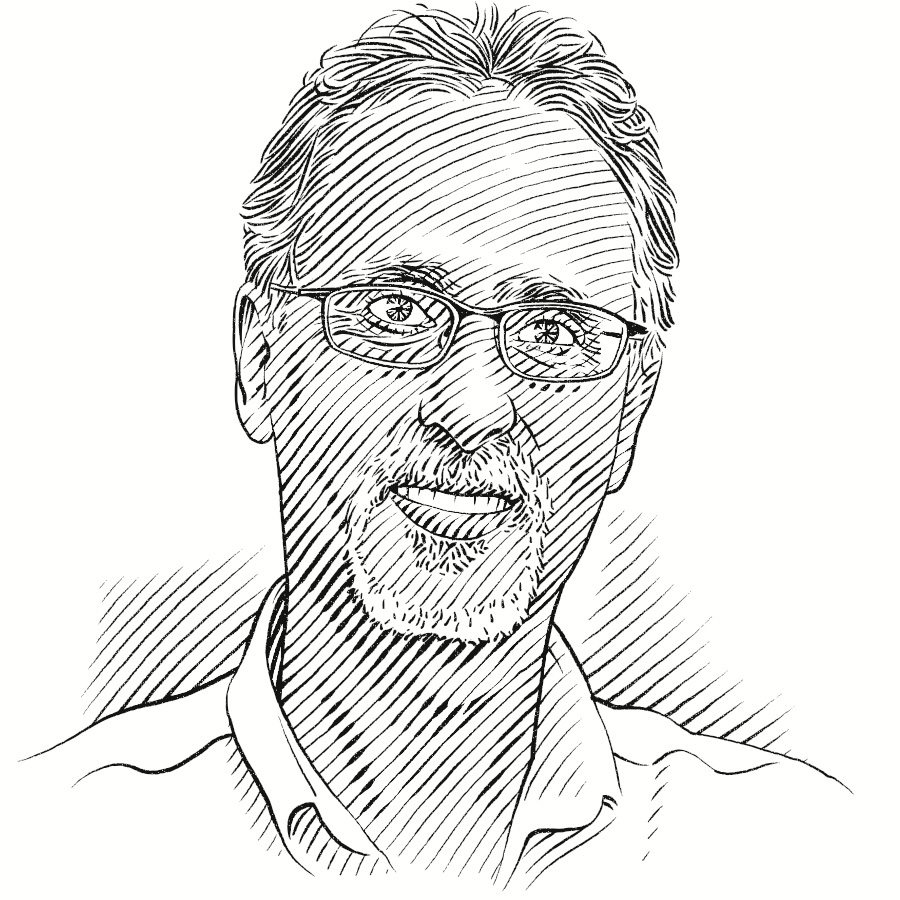 Dr Mahmood Shivji
Director
Mahmood is professor of marine science at Nova Southeastern University's (NSU) Oceanographic Center in Florida and a director of the SOSF Shark Research Center. He received his undergraduate degree in biological sciences at Simon Fraser University in Canada, his masters from the University of California, Santa Barbara, and his PhD from the University of Washington. He has been a faculty member at NSU since 1993 and a director of the SOSF Shark Research Center since 2010.
Mahmood credits his life-long fascination with biology to growing up in Kenya, where he was routinely exposed to African wildlife and undersea environments as a child and teenager. His interests in marine science in particular were boosted when as an undergraduate student he assisted one of his professors with kelp-bed ecology research in a pristine part of British Columbia. That experience proved transformative, leading to a career in marine and conservation science and education.
In addition to leading the research and education programmes of the shark research centre, Mahmood directs the Guy Harvey Research Institute, emphasising collaborative projects between the two entities to achieve larger and more impactful research and conservation outcomes. He specialises in integrating laboratory genetics-based and field-work approaches to study and solve problems pertaining to the management and conservation of sharks and rays, billfishes and coral reef ecosystems.
Mahmood's work consistently receives worldwide attention. His research developing rapid DNA forensic methods to identify shark body parts is being used by US and other national fisheries management agencies to reduce the illegal fishing of threatened species. This work is also on exhibit at the Smithsonian Museum's Sant Ocean Hall in Washington DC, and his team's research discoveries have been widely reported in the national and international media.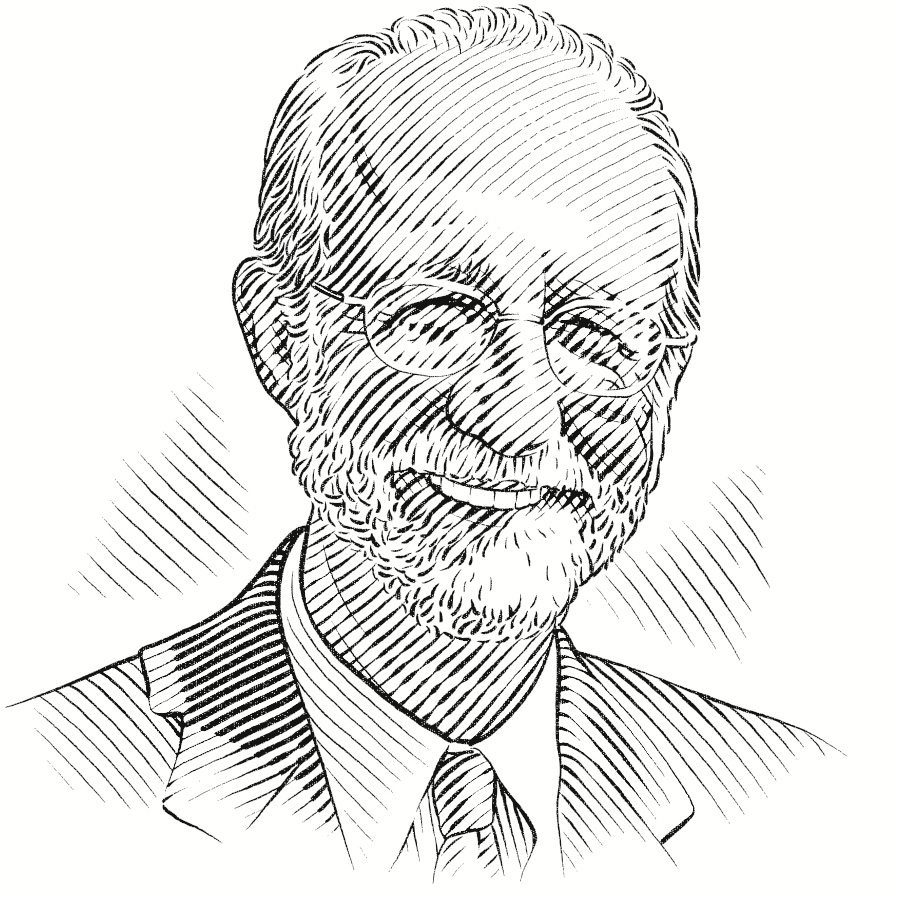 Dr Richard Dodge
Director
Having conducted research on coral reefs worldwide, Dr Richard E. Dodge is a recognised authority on reef ecosystems. With expertise involving reef ecology and ecology, he is also the author of many publications in scientific literature. His interests include the study of natural and man-induced impacts on coral reefs from factors including climate change, ship groundings and oil spills with their related mitigation, pollution and sedimentation; coral skeletal growth and sclerochronology; coral reef restoration; reef mapping and assessment; and Habitat Equivalency Analysis.
Richard gained a BA degree from the University of Maine in 1969 and an MPhil and PhD in geology and geophysics from Yale University in 1973 and 1978. He is dean of the Nova Southeastern University Oceanographic Center as well as executive director of the center's National Coral Reef Institute, which is dedicated to providing management research outcomes on reef monitoring, assessment and restoration.
SOSF ISLAND SCHOOL SEYCHELLES (SOSF-ISS)
Mahé Island, Seychelles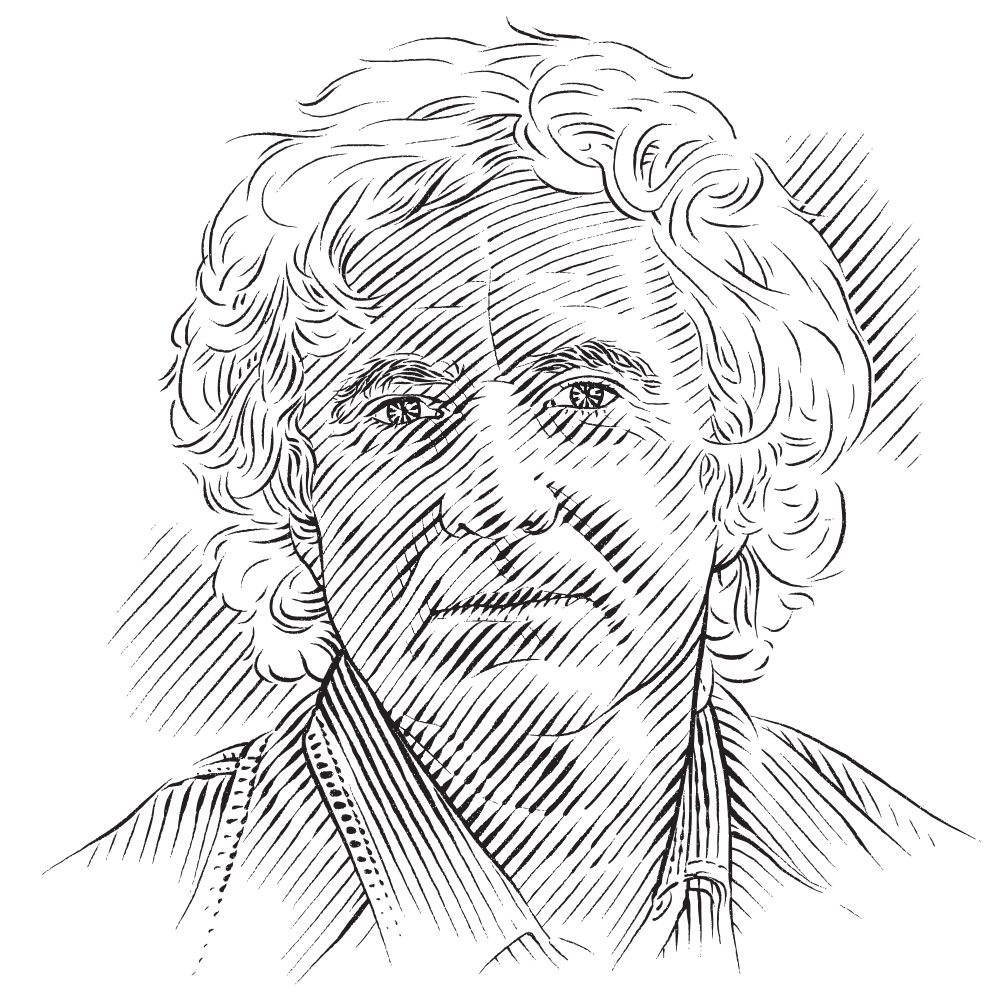 Dr Karl Fleischmann
Dr Karl Fleischmann joined University of Seychelles in 2014 as a senior lecturer in environmental science. Earlier in his career he had spent two years at Seychelles Polytechnic as an instructor in A-level biology; later he returned to the Seychelles to undertake field work for his doctoral research. His long and varied career in education at secondary and tertiary level includes periods in Tanzania as well as in his home country of Switzerland. In 1988 he embarked on Master's studies in environmental sciences and geobotany at the Swiss Federal Institute of Technology (ETH) and at the University of Zurich. He followed these with studies, also in Zurich, on the subject of problems with invasive alien plants in the Seychelles, which led to his PhD. Since 1997 Karl has been coordinating research projects in the field of vegetation rehabilitation and nature conservation in the Seychelles. His work has been published in numerous academic journals and his research reputation has led to invitations to lecture to scientific audiences in both German and English. For five years he edited an international journal, Perspectives, a source of articles about the ecology, evolution and systematics of plants. Between 2008 and 2011 Karl was the deputy dean of the faculty of science and a member of the academic board at the Mwenge University College of Education in Moshi, Tanzania. The Ministry of Education, St Gallen, has awarded him the title of professor.
Terence Vel
Before joining University of Seychelles in 2015 as a science laboratory technician and a field lecturer for BSc environmental science students, Terence Vel spent 16 years as a laboratory technician in various secondary schools. Twenty-one years ago he became a founder of Wildlife Clubs of Seychelles and during this time has managed the organisation's projects and coordinated environmental programmes in 40 schools on Mahé, Praslin and La Digue. In 2000 he worked as a technician on a project called 'Avian ecosystems in Seychelles', which was funded by the Global Environment Facility and implemented by the former BirdLife Seychelles. The project involved two distinct phases: in the first, ecological research was carried out on a number of the Seychelles' Inner Islands to investigate their biology and conservation potential; during the second, endemic Seychellois birds were translocated from certain islands to others that were more suitable. In 2008 Terence embarked on studies for a diploma in environmental education and social marketing at the University of Kent's School of Anthropology and Conservation. This led him to The Darwin Initiative Rare Pride Campaign to work on a project called 'Investing in island biodiversity: restoring the Seychelles paradise flycatcher'. The project was based on La Digue Island and aimed to translocate a small population of birds on Denis Island. Terence also conducts outreach programmes that focus on marine education for youth groups from the community.