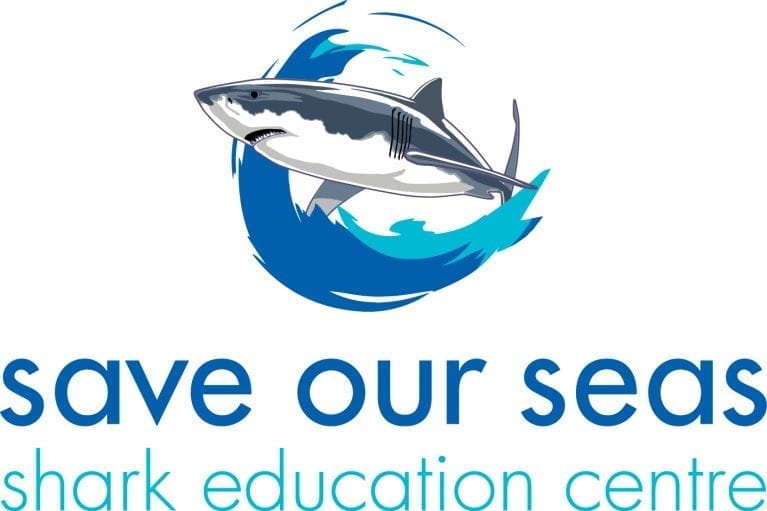 To connect the public to the ocean through experiential education programmes focused on sharks
and local marine ecosystems, in order to nurture awareness, encourage environmentally responsible
actions and develop a healthy respect for sharks.
The Save Our Seas Foundation Shark Education Centre in Kalk Bay, South Africa, comprises a small group of dedicated educators who deliver experiential and place-based programmes that focus on marine science and conservation. Its primary objective is to create experiences for learners that nurture awareness of and appreciation for the local marine environment. The daily success of the centre depends upon the creative and cohesive energy of the team. In addition to the specific objectives for each role, there are a number of shared responsibilities.
EDUCATION COORDINATOR
Reports to the Education Centre Manager or any person appointed by the CEO.
Mentors and oversees the Assistant Educator.
Closing date: 7 February 2020
Duties
The primary role of the Education Coordinator is to lead education programme delivery and lesson development for the Shark Education Centre, and to work as an integral part of the Education team. In order to fulfil this role, the Education Coordinator will:
• Lead the coordination of school/group bookings and organise logistics before a group's arrival.
• Filter all current and future programmes through the lens of the centre's mission statement.
• Contribute to the collection, consolidation, redevelopment and documentation of all current and future programmes.
• Develop new education programming, with emphasis on continuous curriculum development with scope for change.
• Coordinate with the Education Centre Manager on strategic planning for Shark Education Centre programming.
• Work with the Education team to set up programme materials prior to a group's arrival.
• Work with the Education team to engage visitors by interpreting exhibits in the aquarium and biofacts (shark jaws, egg cases, etc.).
• Ensure that all centre activities adhere to the agreed timetable where possible and adapt schedule accordingly when necessary.
• Teach the majority of the Centre's programmes, and co-teach with other educators as needed.
• Mentor and support the Assistant Educator.
• Lead the development and delivery of holiday programmes and camps in collaboration with the Assistant Educator.
• Engage with students at the rock pools by using experiential and enquiry-based learning techniques.
• Keep up to date with ongoing changes made to public school curricula that inform programme development.
• Keep up to date with current educational philosophy, trans-disciplinary learning and pedagogies and other trends in the education field.
• Contribute to the organisation and updating of data entry for demographics and evaluations.
Shared Duties (with all staff)
• Liaising with vendors as necessary for supplies, resources and services.
• Interpreting the aquarium and displays for visitors.
• Answering the phone and fielding enquiries.
• Creating the monthly programming schedule.
• Coordinating staff meetings.
• Updating education programming and materials.
• Contributing data to the Foundation's annual report.
• Participating in the annual peer review and goal setting.
• Minor building maintenance and upkeep.
• Maintenance of the aquarium and species' collections.
• Recruiting and managing volunteers or interns.
• Coordinating overnight guests at the centre.
• Coordinating logistics (set-up and break down) for special events hosted at the centre.
• Attending staff meetings and events (both away and at the centre) as necessary.
• Interviewing, selecting and training additional staff, interns and volunteers.
• Assisting with duties to welcome and guide visitors in the centre when it is open to the public or during special functions, especially when the person in charge is busy, or on leave.
• Contributing to social media in collaboration with the communications team.
Requirements
• Preferred degree in Education or Science.
• Previous experience in environmental/experiential education programme development, coordination and delivery in either formal or informal learning environments.
• Passion for teaching and learning.
• Ability to work and communicate effectively with a small team.
• Strong initiative and imagination in the redevelopment and creation of programming.
• Strong written and verbal communication skills.
• Ability to work independently as well as to collaborate and contribute as an integral part of a small team.
• Friendly, energetic and welcoming nature.
• Working knowledge of current pedagogies and other education trends.
• Working knowledge of marine habitats in the Western Cape.
• Working knowledge of South Africa's public education system.
• Proficiency in Microsoft Office (Word, Excel, Power Point).
• Fluency in English and fluency (preferred) or a working knowledge of Afrikaans and/or Xhosa.
• Must be available for some weekends, depending on programming needs.
• Awareness of water safety issues and comfortable leading small groups for water based activities.
• Strong time management skills.
• South African citizen or legally permitted to work in South Africa.
Enquiries: Dr Clova Mabin at (021) 788 6694
Applications: Please send your CV, a letter of motivation, and contact details of three referees to clova@saveourseas.com by 5pm on Friday 7th February 2020.