The Gulf of Nicoya, situated midway along Costa Rica's Pacific coast is home to more than 17,000 hectares of mangrove forest composed of 6 different species. These mangroves host incredible biodiversity and fisheries productivity of commercial species such as snook (robalo), corvina, catfish (bagre) and cockles (piangua), as well as representing what we believe to be historically important nursery grounds for Pacific sharks and rays including hammerheads, bull sharks and cownose rays.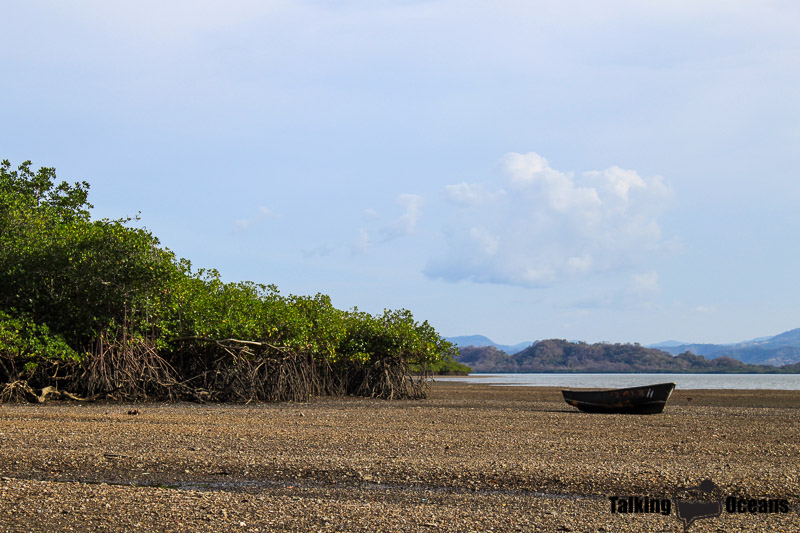 Costa Rica leads the way in mangrove protection in this part of the world, having passed legislation in 1998 prohibiting any further clearing of mangroves, and designating all mangroves as protected wetland habitat. However, the presence of 32 artisanal fishing communities with a combined population of well over 5000 fishers, all using gill nets at one time or another, equates to thousands of kilometres of labyrinthine tangle nets spread out across the Gulf of Nicoya for 9 months a year, taking every last tiddler from these waters.
One respite comes during a 3 month long veda between July and September each year, during which the use of gill nets is prohibited to allow for shrimp reproduction. The shrimp industry is the main economy driving fishers and aquaculturists in and around the Gulf of Nicoya. Now the most popular and highest consumption seafood worldwide, shrimp are big business throughout the eastern tropical Pacific, and has been the cause of much mangrove clearing and destruction in recent years, often backed by the same global financial institutions that are now directly funding their restoration. This closed season may also coincide with important reproductive cycles for Pacific sharks and rays, as local fishermen encounter far higher numbers in the northern gulf after the veda than at any other time of year, but more work is needed to investigate the timing and extent of shark movements in this area. Even if this is not the case, it is noted that sharks numbers increase after only 3 months of reducing the fishing pressure, which provides evidence for the veda supporting their albeit temporary recovery.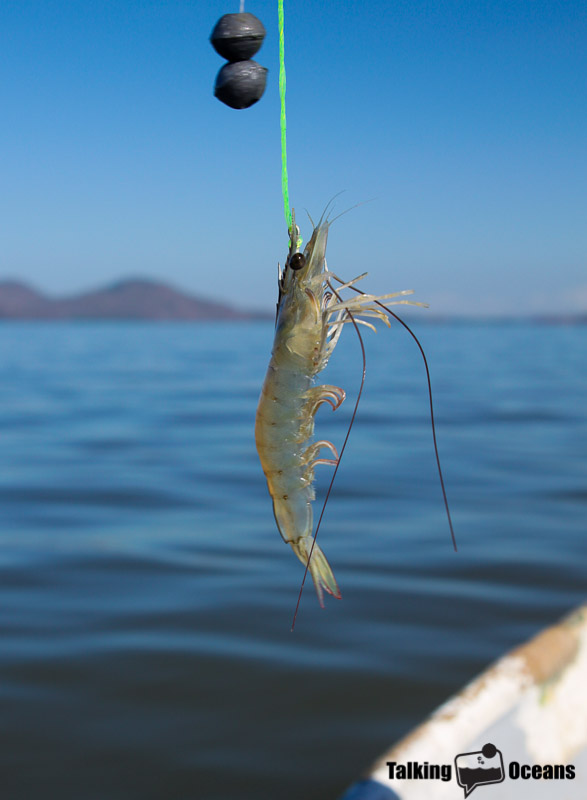 Another way in which the destructive power of gill nets is being gradually reduced started on the island of Chira, nestled into the crook of the northern gulf, where the community of Palito on the island's west coast was the first in Costa Rica to successfully designate an responsible fishing zone; a self regulated area off limits to gill nets, designed to enhance fisheries productivity. Since its establishment in 2004 these fishers have seen such a marked increase in catch of key commercial species, that many communities throughout the gulf are catching on and beginning the process of protecting their own areas from harmful fishing practices.
The battle is far from over. The large numbers of juvenile hammerheads and pregnant bull sharks seen 15-20 years ago in the Gulf of Nicoya are no more, with gill nets still the most widely used gear and most fishers stating they catch no more than one shark per month. However, the brief closed season may represent a glimmer of hope for surviving sharks returning to breed in these mangrove-lined shallows of the upper gulf, and little by little fishing communities themselves are giving sharks a fighting chance at returning to many areas.