We had sunshine, we had sand, we of course had songs and we had 15 primary children (and 2 teachers) having a lot of marine awareness fun! Today was a great morning, linking the connection that this project has with the Ministry of Education and commitment to the schools here in Seychelles and a weekly visit to Kempinski Resort. The resort kindly hosted a marine awareness fun morning for a selection of primary children from the local school, Baie Lazare and some of the younger resort guests who joined in too. I had visited the school last year and was thrilled to be greeted with smiles and excitement from the children to chat about marine life – a most favourite subject of mine! They even remembered the songs, perfect! Coincidentally this event coincided with International Plastic Bag Free Day, so the focus of the day, apart from having fun (which we absolutely did!) was to look at what we can do to prevent litter going into the sea and how confused a turtle can be when they see a plastic bag but they're hungry for a jellyfish. The morning was filled with talking marine life, watching video clips, colouring, marine life head-band making, singing songs and some healthy competitive marine life sand sculpture making. The children were split into teams of four and under timed conditions set to work on their master pieces. When the time was up it was down to myself and Kempinski Recreation Manager, Pepe, to judge. We didn't just choose the best looking marine life sand sculpture. We were tough as each team was quizzed about the creature they had chosen and they also had to answer questions about things they had learnt during the morning. Sadly one team had to be disqualified as they did a tortoise sand sculpture – very Seychelles but unfortunately not a marine creature. As I said tough judging!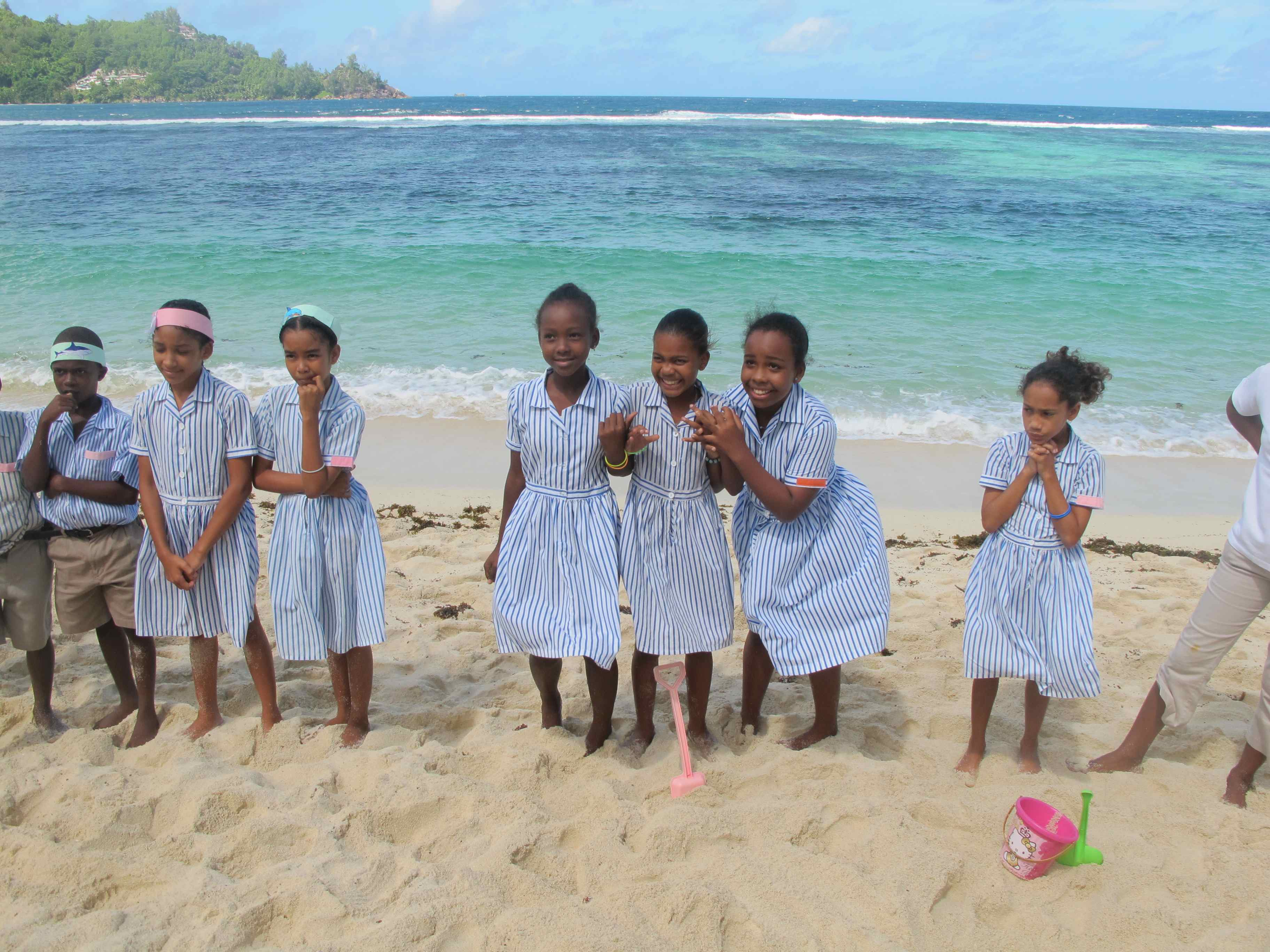 It was a tense moment as we announced the winning team ©Abbie Hine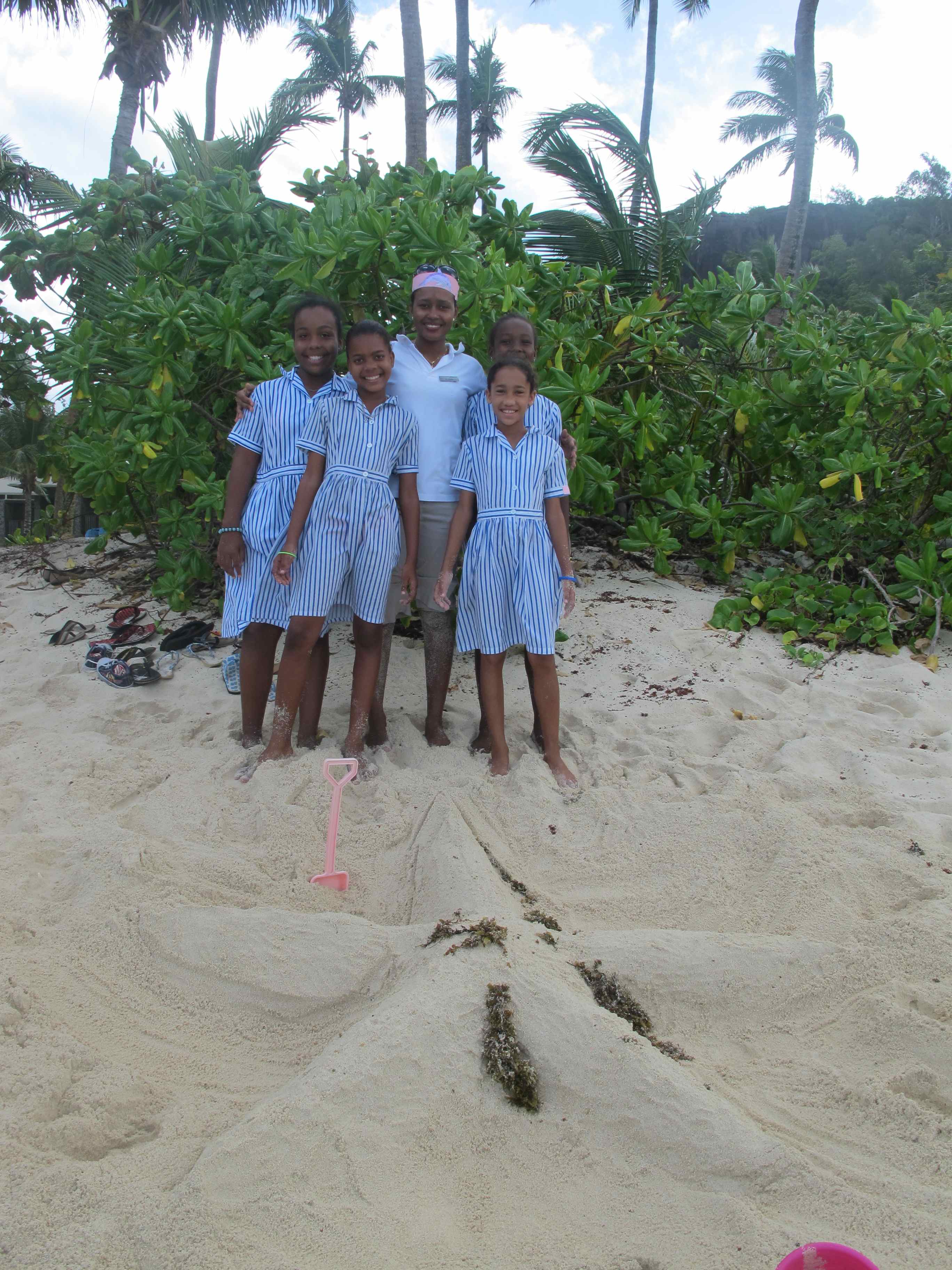 The winning team with their amazing sand sea star were thrilled, and rightly so ©Abbie Hine
After another round of the songs it was time for lunch and back to school to tell their friends back in the classroom all about their morning. We hope to make this a regular event.