Project Lemon Aid aims to establish a baseline population survey of juvenile lemon sharks at sites around the Turks and Caicos Island in order to investigate if the females return to the same mangroves they grew up in. The first stage of this research involves tagging the baby to sub-adult lemon sharks in the inshore waters with a focus on key mangrove habitats. The PIT tag similar to the one that you may tag your dog or cat with will stay with the animal the rest of its life and if sampled again will reveal the growth and migration of these sharks. Also, genetics from a tiny fin clip on the shark's dorsal fin will help us reveal family trees of the lemon sharks inhabiting the area and see how the Turks and Caicos populations are related to the Bahamas and Florida lemon shark stocks.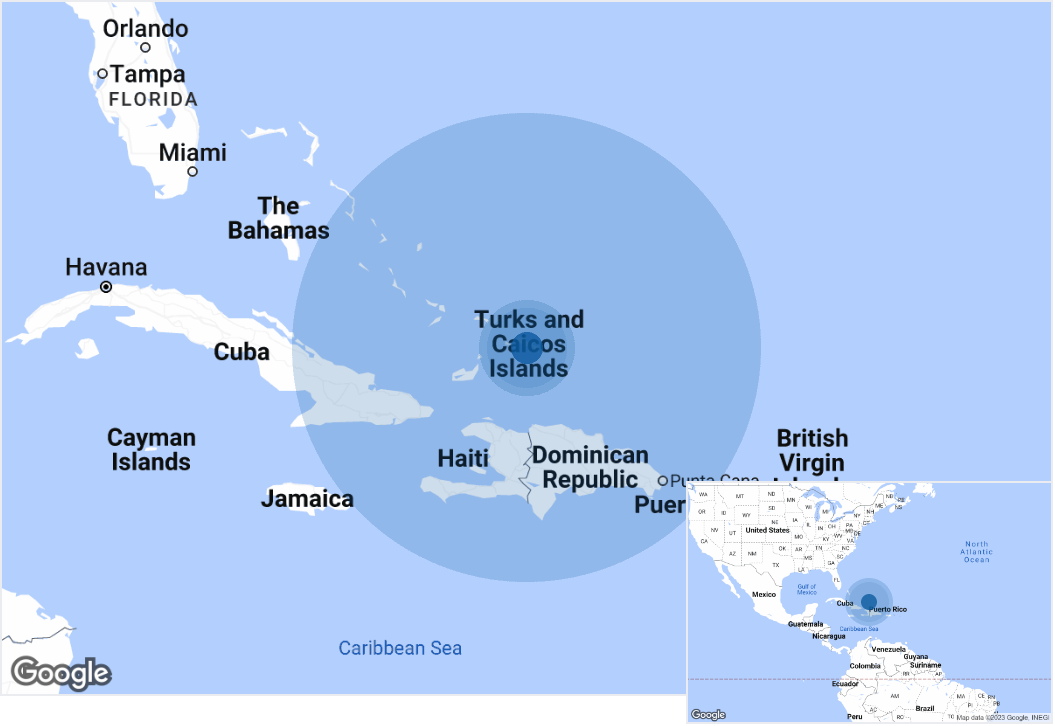 Collecting data is critical for conservation, but community engagement is equally important. Far too often scientists focus solely on their goals and do not involve local stakeholders. For conservation to be successful and sustainable, diverse voices from the community need a seat at the table.
When we developed Project Lemon Aid, we knew that the community had to be involved, especially students. Sharks4Kids has provided school programs and field trips for over a decade, and we've seen the positive impact these have. Getting kids in the field and allowing them to participate can be life-changing. Our baseline data collection for newborn and juvenile lemon sharks is important, and equally so is taking students out to be scientists for a day.
Fieldwork always has challenges; adding students to the mix only adds to this. Logistics for extra safety, boats, long hours in the heat, and locations took some time to work through. Although we want to get as many kids in the field as possible, we also want each student to have an interactive experience. Too many kids and most of them might not get to participate in the shark workup. You also don't want to increase stress on the animal by trying to get too many people involved. Working through this, we found that the ideal number of students is 4-6.
Our local partners, Big Blue Collective and Edward C Gartland were integral in making this project possible. Local knowledge from the Big Blue team helped us locate our field sites and catch the sharks. The team from ECG worked to coordinate interested students for the field trips. It was a lot of prep work, but all worth it when we finally got our first group in the field.
During our spring fieldwork, we were able to take 20 students into the field with us. We didn't catch sharks every day, but that is part of science. All the students still learned about sharks' and mangroves' ecology and biology. They also learned about the equipment we use, and how and why we collect specific data.
For most of the students, they were able to be hands-on during our scientific workups. They measured the sharks, took DNA samples, and inserted PIT tags. They also determined whether the sharks were male or female, checked the belly button scars, and took notes on the health of the animal. They are scientists for the day and help us with all aspects of our research. They also learn about future opportunities for work as a marine biologist. Many of these students don't think they can become a scientist because they've never had a chance to see what it is like. Not only are we providing an exciting experience, but we are also opening doors and inspiring future marine biologists. Our hope is that some of these students will take on project leadership roles in the future. Our local intern Luis joined us for the second year and he has gained valuable field experience to enhance his classroom learning.
 "A crucial part of Project Lemon Aid is educating local students about the importance of lemon sharks and their mangrove habitats. We do this not only through classroom visits but by getting kids out with us in the field. Having the opportunity to see these animals in their natural habitat and to be able to get hands-on with the animals and engage in the science first hand gives the kids a unique experience that hopefully encourages them to continue to learn more and teach others about sharks and their importance in the Turks and Caicos Islands."
Sharks4kids team member Candace Fields (Marine Biologist and Project Leader)
Visiting schools is amazing and I love sharing my work and sharks with kids around the world. Bringing kids into the field, however, is something really special. Seeing the smile on a student's face when they get to tag a shark is incredible. You know they will remember it for the rest of their life. We also know this will help shape their future. Even if they do not become a scientist, they might work in another environmental field. They will also be votes and consumers, making better choices for the ocean and marine life because of their first-hand knowledge. They will also influence their parents and their peers.
"Shark tagging was a new experience for me that I will never forget. Seeing all the fascinating equipment, preparation, and strategies to catch the sharks is intriguing. The 2 times I've done it I have learned so much about the marine life. And the team Sharks4kids is amazing!"
Suzie Provo (Middle School student)
Sharks are not currently protected in Turks and Caicos and lemon sharks are caught for food. Our goal is to better understand the populations of this species, but also how the community feels about them and utilizes this natural resource. This data is critical for the management and conservation of not only these sharks and the mangroves, but also the ecosystems around the island.