As Project Leader for a Marine Education Project here in Seychelles I sometimes feel I have the best job in the world. I spend time chatting to children, students, tourists, teachers and the general public about our incredible oceans. I sing marine related songs and jump around doing the actions, play games and make crafts with the younger children, all as ways to spread marine awareness. I also take guests at resorts on guided snorkels and chat about what they see. And I get to do all this in the stunning Seychelles! How could this get any better? Well it just did!
I was lucky enough to be asked by SOSF to assist with the fantastic Academy by the Sea programme. This is a Marine Conservation Society of Seychelles (MCSS) programme run by their Marine Educator Abi March and funded by SOSF. Last August Academy by the Sea Level 1 took place on Mahe and was a huge success. Following this, sixteen Seychellois students from Level 1 were selected to participate in Level 2 that would take place in a secret location. The students were aged between 12 and 18 and were split into two groups of eight students over two weeks. I was lucky enough to join both groups.
The students had no idea of their location and the first group who I flew out with were still in the dark when we landed after our hour flight. I highly recommend taking a flight with 8 kids who have no idea where they are going, as the mixed emotions of excitement and apprehension are wonderful. I almost wished I'd not known where I was going, but then again I did know and that was even more exciting! Out location was D'Arros and St Joseph's Atoll; a special place visited by few people but abounds with marine and bird life and a few giant tortoises too!
The two weeks were filled with a mix of classroom-based sessions on fish, coral, sharks, rays, turtles and more. Snorkels to observe the creatures being taught and learnt followed these sessions. The students carried out surveys and drew conclusions on the health of the marine environment. It might have been a jam-packed two weeks with no time to sit around or relax in a hammock but who'd want to sit around and sunbath when you have the opportunity to snorkel with the wealth of marine life we did.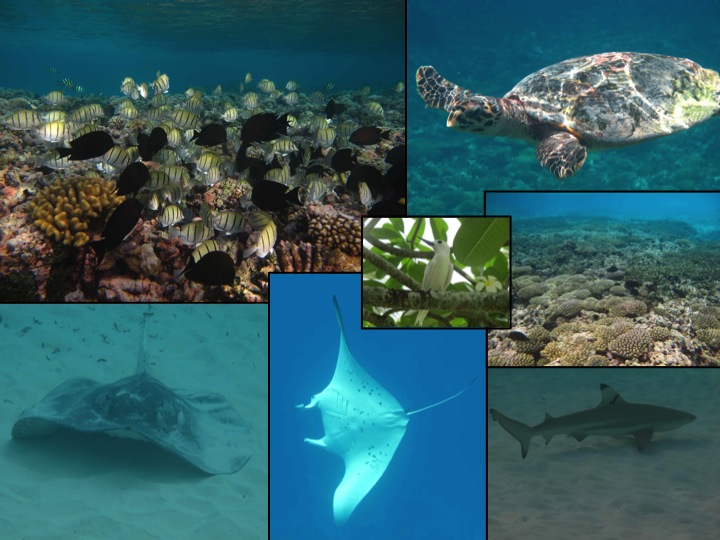 D'Arros abounds with marine life © Abbie Hine
Aside from the reward of being able to observe such amazing marine life, being involved in a programme where student, who see themselves going on to become marine conservationists, get to develop that passion in a location that shows how valuable and special our underwater world is to everyone. The smiles on the faces of all the students, whether there was sunshine or rain, showed how much this experience meant to them. I feel privileged to have been invited to such a special place, to be able to assist in this programme and be part of developing 16 students to becoming the next generation of marine ambassadors.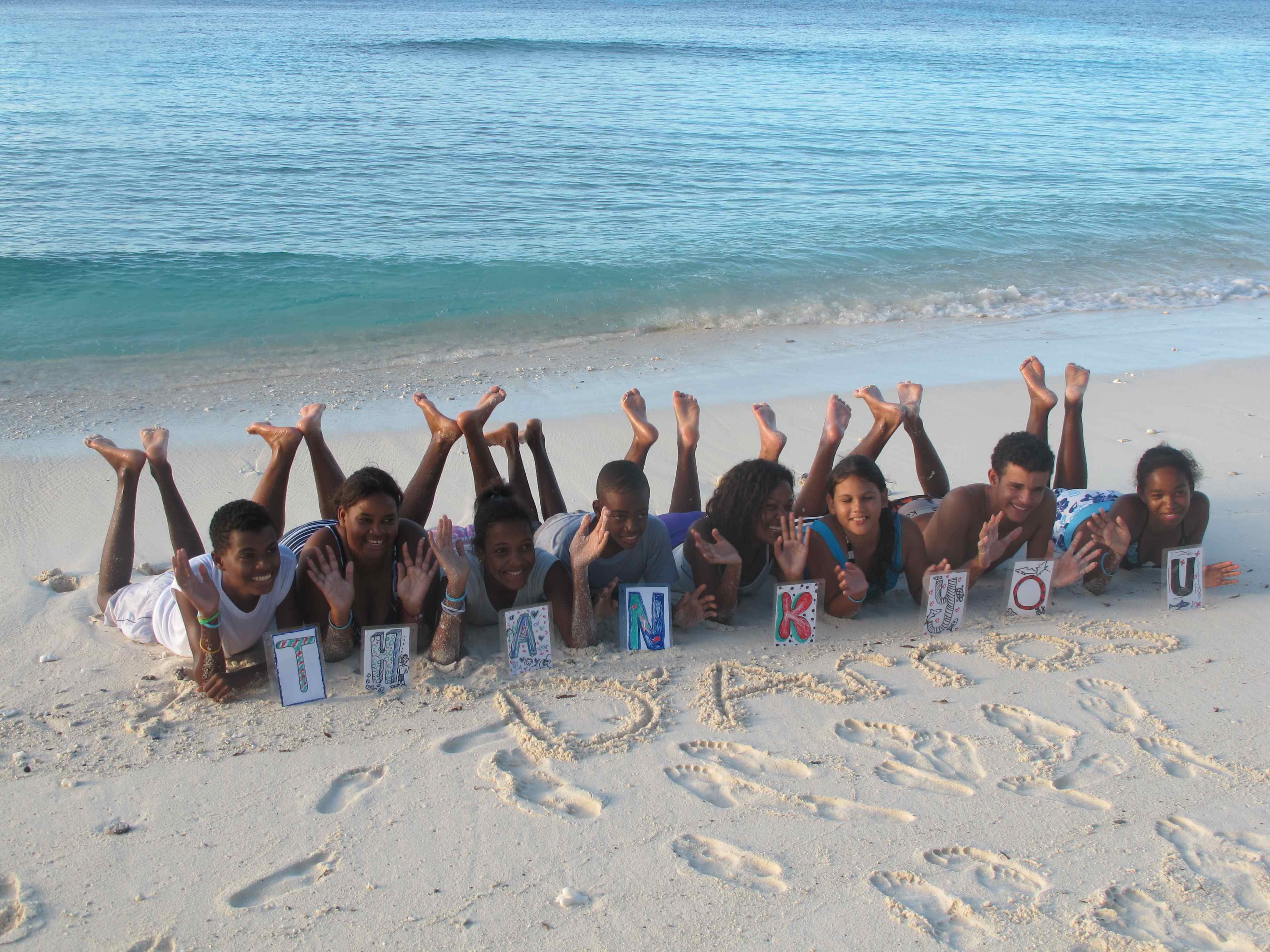 A big Thank You from the students and a big Thank You from me! © Abbie Hine