A very special animal of the 1001 Seaforest Species
Supported by the Save Our Seas Foundation, we at Sea Change Project study 1001 Seaforest Species in the Great African Seaforest. We have now been diving in this environment for over 10 years, immersing in its natural beauty every day if possible. When you become a part of an ecosystem, then I believe it is the most natural thing that you want to learn more about. You want to know everything about it. For the beginner diver and nature enthusiast, this can be difficult at first, and the learning curve suddenly becomes steep. You can see the large and common animals all the time, and you will quickly get to know them. They become your daily interactions, your friends, your brothers and your sisters.
Over time something more subtle, and perhaps also more radical happens. When you open your eyes for the smaller creatures, then a whole new world might open up in front of you. I often feel that it is these small animals who's secrets have remained uncovered, even if it takes a little time to notice them. But once you do, it is just remarkable even to biologists how, despite decades of research, this giant underwater forest off the tip of South Africa gives us ever more insights into Mother Nature's mysteries.
As part of the #1001SeaforestSpecies Project, we share the story of Roberta's Amphipod, which Emeritus Marine Biology Professor Charles Griffiths from the University of Cape Town (UCT) described and named after his wife and fellow marine biologist. Both Charles and Roberta are well respected in their field, with decades of marine research on the South African shores spanning a wide area of topics. For many years Roberta ran the children's magazine EnviroKids, from which thousands of South African learners gained knowledge about our natural heritage.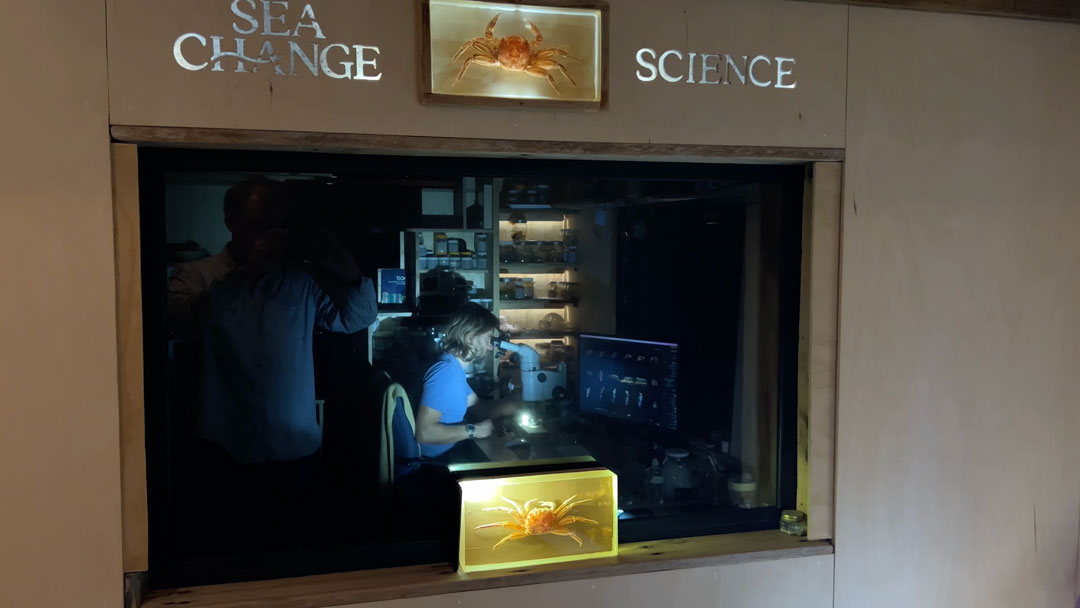 Roberta's amphipod was first noticed during a UCT Masters project on the invertebrate communities living on the heads of the Bamboo kelp. Charles showed this then-unknown creature to Craig in December 2017 and we have been tracking this species since. It took one year for Sunamphithoe roberta to be formerly described and named in March 2019. After this and as part of a UCT Marine B.Sc. Honours project we conducted a detailed field study on these animals in 2020. The scientific paper from this study got published this year in 2022. The time span of 5 years since its first discovery shows how long it takes to do this detailed work, a normal time period in biodiversity and ecology research.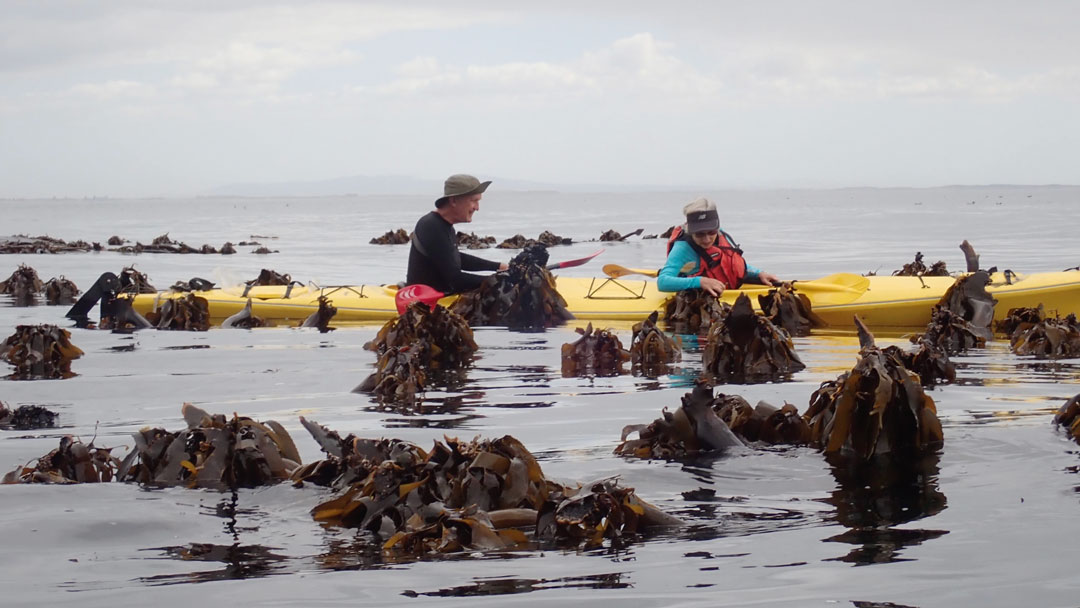 I have many experiences attached to these combined projects which I hold very closely. One of my most memorable moment was being out on the kayak with then B.Sc. (Honours) student Maxine, paddling to the study site, diving off the kayak, and needing to finish sampling amidst difficult field conditions. The waters around Cape Town are cold and can be rough, so it can always be daunting to be out there and do this work. It is however what makes this work exciting as well, pushing ones boundaries when everything else in our tame world is governed by safety. On that day we indeed struggled a bit to make it back to shore and we were very relieved when we did. This also happened during covid lockdown when being outside and doing something adventurous could not be taken for granted, when the world was hiding inside the perceived safety of homes, and when we had a small chance of feeling vulnerable facing our own limits in a natural environment.
Apart from this it is very special to me to have been studying an animal named after Dr Roberta Griffiths, a woman in science I deeply value both for her professional expertise as well as for her gentle, loving and open heart with which Roberta and Charles have always welcome me and also generations of UCT students.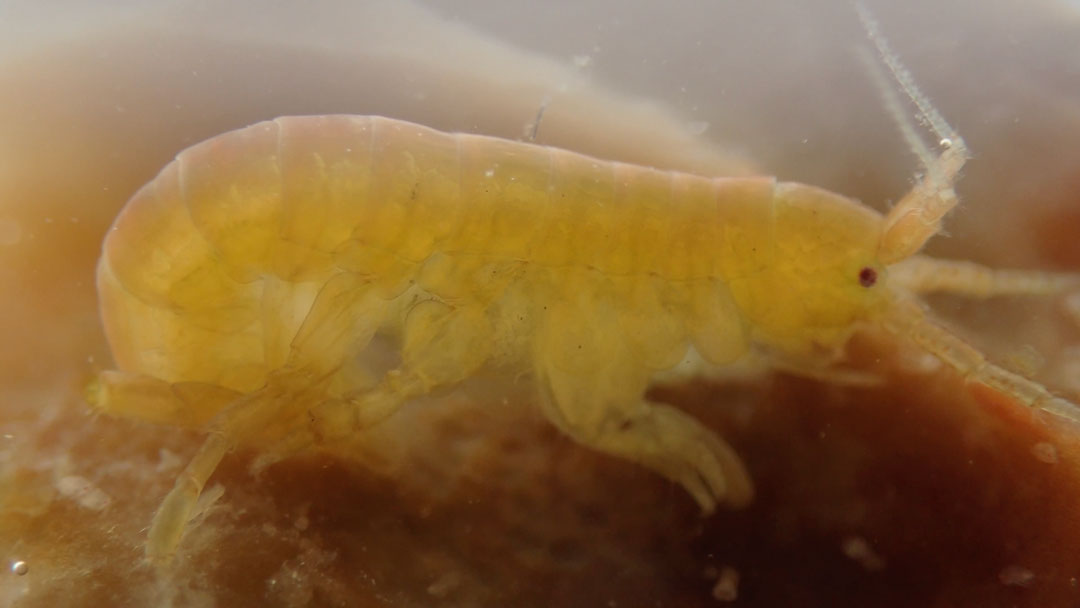 Roberta's amphipod is now a species I see nearly every day when swimming or diving through the Great African Seaforest. Previously unnoticed it lives in about 40% of the kelp heads and thousands of animals are living this secret life that we had been completely unaware of. They are perhaps a little bit like ants on land and they seem to be insignificant at first, but surely at these numbers they play an important part in the functioning of this ecosystem.
And for those who might not believe me I quote famous ant biologist and writer Edward Osborne Wilson:
"If human beings were to disappear tomorrow, the world would go on with little change. However, if invertebrates were to vanish, I doubt that human species could last more than a few months."