In August, the Mar Sustentable team was invited to talk about our research project on Holbox Island. We presented to the 'Guardians of the Sea' from Cozumel Island and shared with them the diverse summer lessons on marine biodiversity and conservation that were a part of the cultural activities developed by the Biblioteca Pública Municipal de Cozumel. These local kids in Cozumel have a great passion for the ocean, and though they live in the region, many have not been to Holbox Island. We had an enjoyable and educational day via our presentation and educational shark videos. At the event, undergraduate interns Luis Pech and Felix Vázquez supported Dr Nadia Rubio. Luis talked about the ecology and biology of reef sharks, while Felix assisted in capturing the day's activities. The event ended with a raffle with the prize of a mask and snorkel for one lucky participant. We had a blast! We thank the coordinator of the municipal library of Cozumel, Eva María Merino Sánchez, for allowing us to collaborate with them in these educational activities.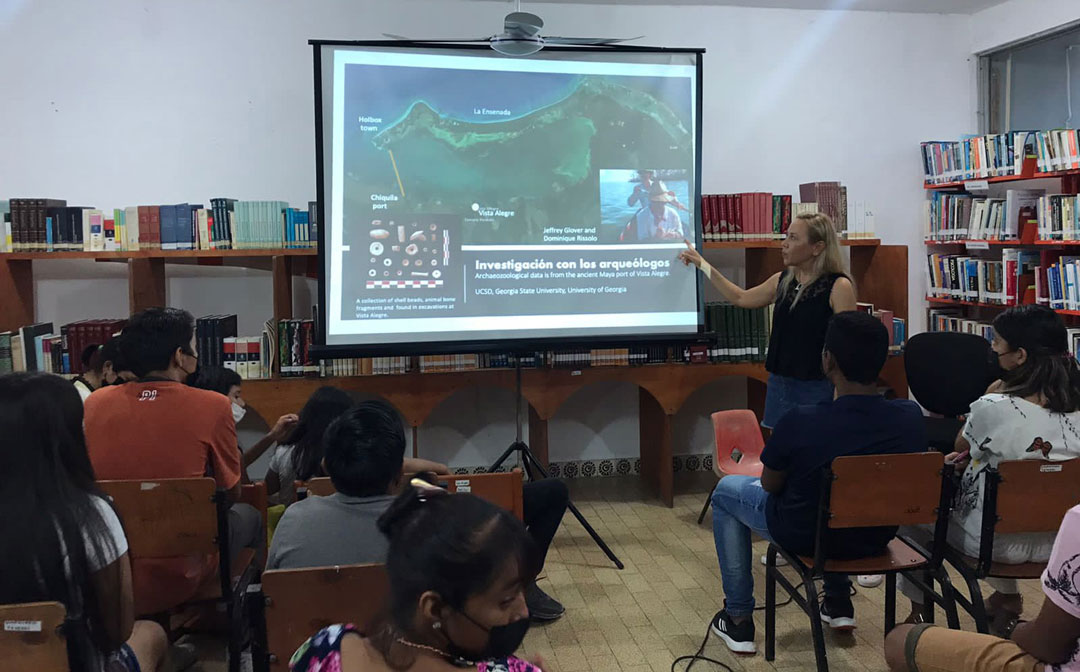 At the end of August, our activities were acknowledged by authorities together with other nonprofits working in the region. The municipal government also awarded us a certificate at a lovely event at the Atlantis Submarines Cozumel facilities. Further, we were all invited for a REAL submarine trip with the kids. The kids' emotions in the submarine while observing Cozumel's reefs underwater were priceless. Even for Nadia, it was the first opportunity to be in a real submarine.

Our sharks' project supported by SOSF is not only allowing us to generate and share scientific findings about sharks in the Yucatan Peninsula but also enables us to empower local youth from different educational levels and backgrounds by getting to know their cultural heritage related to the ocean and the biodiversity inhabiting the blue.
Links for local news of the event
https://cozumel.gob.mx/prensa/cozumel-ya-cuenta-con-primera-generacion-de-guardianes-del-mar/
https://noticias.canal10.tv/nota/ayuntamiento/cozumel-ya-cuenta-con-primera-generacion-de-guardianes-del-mar—2022-08-21/amp