Who I am
Most people working in marine conservation say that they have always had a passion for the sea and its inhabitants since as far back as they can remember. My background is no different, and learning to scuba dive and seeing marine creatures up close confirmed that this environment would define the rest of my life.
After studying biology and marine biology at university in the UK, I volunteered and worked for marine conservation groups in the Philippines and Indonesia. There I savoured the opportunity to learn the Latin names of corals and was proud that I could demonstrate the difference between a corallimorph and a zooanthid. Just as I was looking for the next opportunity, a random e-mail landing in my university inbox meant that in 2005 I started working for Blue Ventures Conservation in London, when we were still a small team juggling multiple roles and working out of the back room of a friend's house.
Blue Ventures' work has always focused on Madagascar and in 2007 I visited the south-west of the country to study the artisanal shark and turtle fisheries for four months. We'd highlighted these two fisheries as ones we wanted to learn more about. We knew both are important – the turtle fishery is significant culturally and the shark financially – but both are almost invisible if you're not in the right place at the right time.
It was during this first time in Madagascar working alongside the community of Vezo fishers that I had my 'moment': conservation isn't really about animals, even if it's a passion for them that leads us to study what we've studied. To be a successful conservationist today you have to have a passion for people too, not only because almost every environment is now inhabited by humans or is under their influence, but because to truly care about the state of an environment or a species you have to also truly care about the people who live in that environment or who may rely on that species for food or income.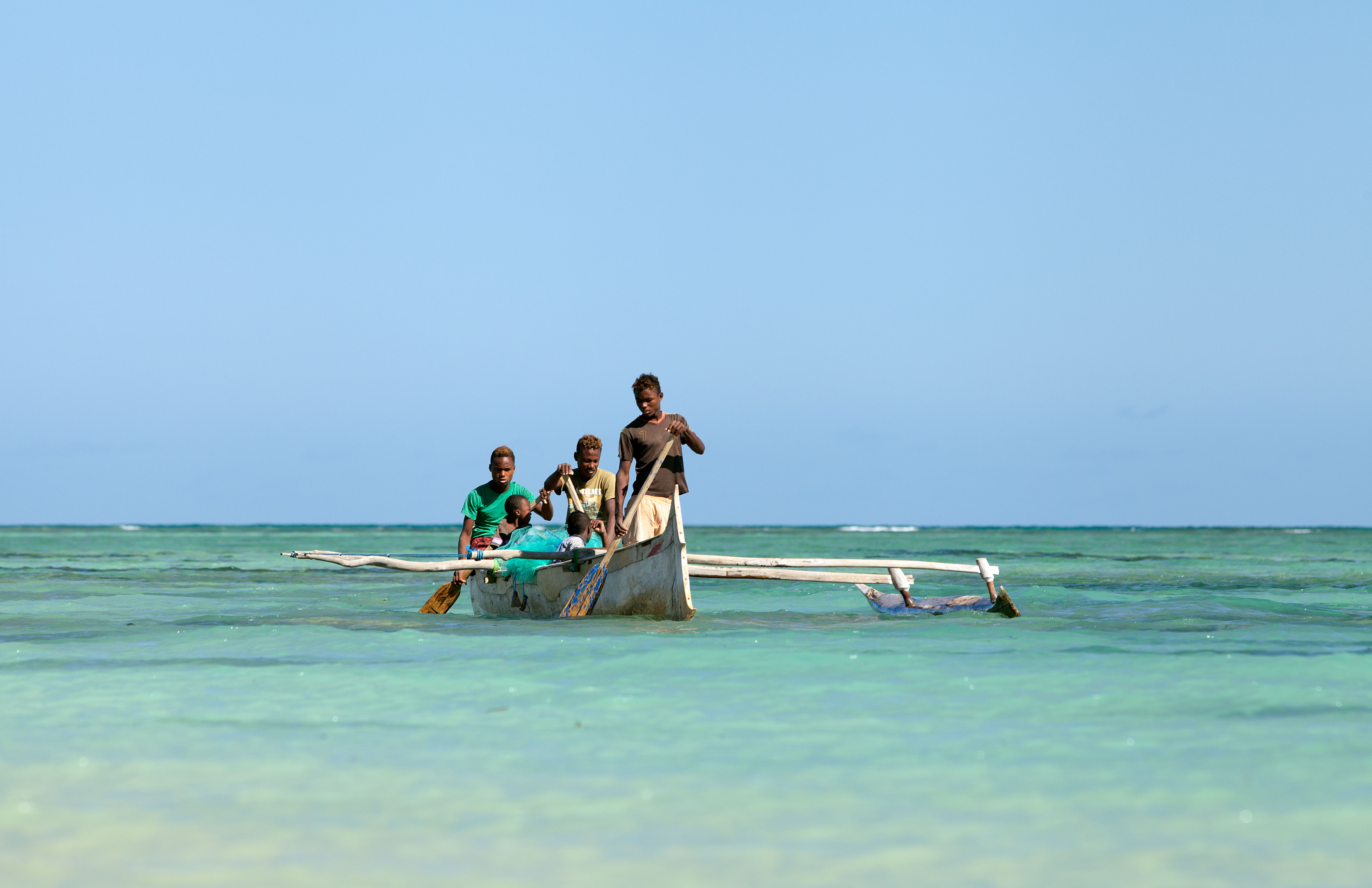 Where I work
With this in mind, we developed with the Vezo community a method to monitor the shark and turtle fisheries in Madagascar. Community members would act as the eyes and ears of the project across a number of villages to record data on animals landed in their locations and were given digital cameras for taking photos. This was the first community-based assessment of the status of these two fisheries in Madagascar and is now the longest-running project of its kind.
The communities that we work with are at the heart of Blue Ventures' operations, which have now developed into an integrated Population, Health and Environment (PHE) programme, nurturing approaches for locally led marine conservation initiatives.
Although my time is now spent mostly in the UK, I relish my visits back to south-western Madagascar to work with our team of dedicated scientists, researchers, community liaisons and community data collectors. The Vezo people are extremely welcoming and before you know it you are sitting in a local sailing boat (pirogue) for eight hours, listening to the chatter and laughter of the sailors as you bob from one remote village to the next. At dawn the next morning, before you set out on a data-collecting trip, you are greeted by smoke swirling around the homestead, the sound of coffee being pounded and the smell of charcoal fires.
It's now 10 years since I first started working in this field and I can barely remember those Latin names of corals. Instead I have realised I have something much better: I can now name the people we work with in Madagascar and the community members who have benefited from Blue Ventures' PHE programmes. Thomas, the ex-shark fisherman who taught me everything I know about the shark fishery; Noavy, the wife of a village president, who for six years has been collecting shark data with us; Richard, the leading community sea-cucumber aquaculture farmer; Balbine, the supervisor of community-based distributors providing access to family planning; Joelson, a student supported through our education programme; Marcel, Eloi, Silvere, Roger, Clement, Elina, Zizienne, Hery, Tovotena… The list goes on and on.
What I do
Our current work with the Save Our Seas Foundation focuses on Madagascar's shark fishery and aims to capitalise on the growing use of mobile phones in the region to gather real-time data. This not only increases our knowledge of this shark fishery and how it's changing over time, but will also provide information back to communities and then to other researchers through the development of an online platform where shark landings can be viewed.
Talking to elders reveals that shark populations in particular are likely to have suffered major declines in Madagascar. Where once large sharks could be caught in the near-shore lagoon, nets now have to be set in the deeper offshore waters of the Mozambique Channel. Although the fishery is legal, there is no management in place and it is our hope that the data we collect can help to provide evidence for the need to manage shark fisheries in Madagascar.
This is a daunting task considering the lack of enforcement capacity and the high prices that shark fins fetch compared to other marine resources. Yet, viewed as part of Blue Ventures' broader scope, we believe that locally managed marine areas should be promoted and that they can help to compensate for the lack of top-down management. Moreover, within robust communities that have an inherent understanding of the need to ensure livelihoods for their children, they can be extremely effective.