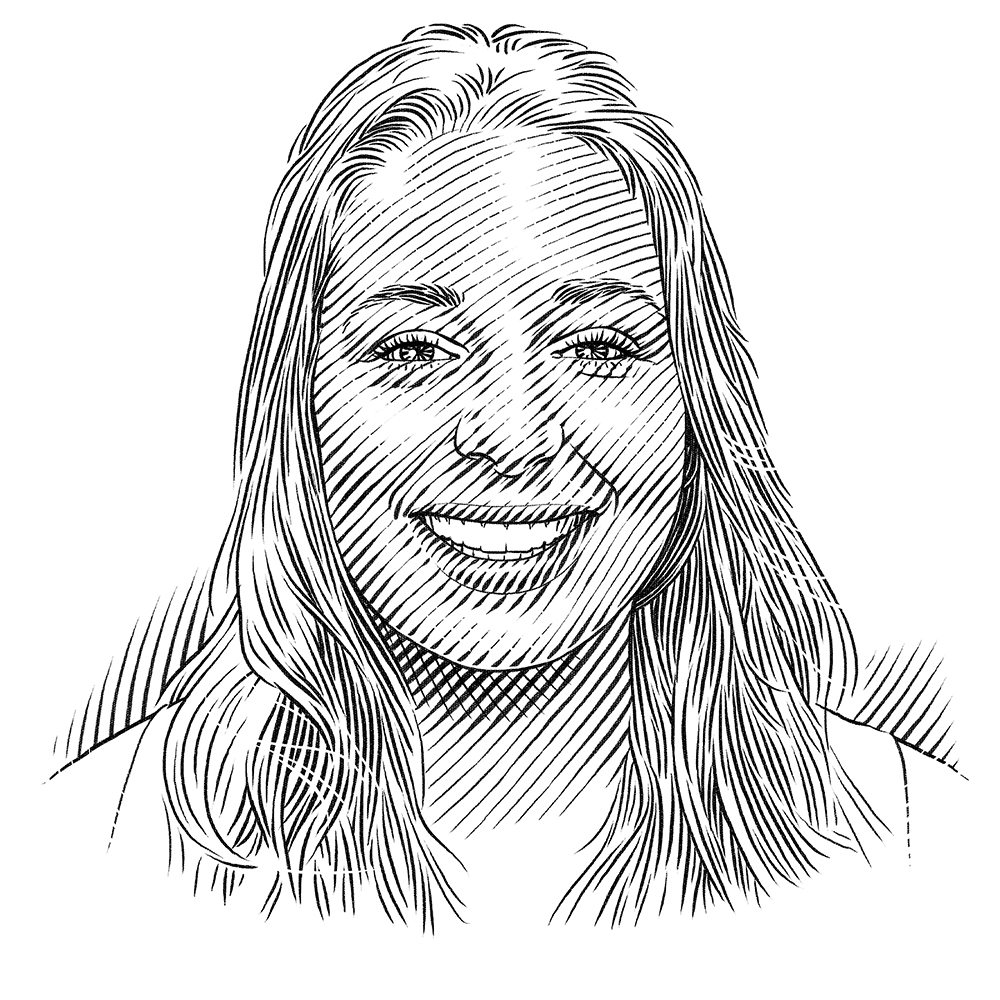 Who I am
Madi I am without a doubt a shark nerd. It all started one morning when I was about 10. I was watching a documentary about the Pacific Ocean and a small segment of it featured sharks. I can't even remember the commentary, but I turned to my father and said, 'Dad, I'm going to study sharks when I get older.' My father laughed and probably thought it was a phase. It wasn't though, and as the years passed I slowly found myself obsessed with the idea of becoming a marine biologist and dedicating my life to understanding sharks and rays. I feel blessed to be in the position I am, able to follow my dreams and spend my life working in the ocean. Lauren As I grew up in the inland north-west of the USA, swimming and fishing in the lake where I lived, I developed a long-distance fascination akin to awe for the ocean and its creatures. When I got older I began to fuel my curiosity, insisting on watching every marine series on television and gawking at the alien organisms at the aquarium, where I would be hopelessly engrossed in watching the sharks circle in the large tank overhead. I have been captivated by sharks ever since and, as an adult, I've translated this enthusiasm and curiosity into academic study.
Where I work
Madi I have recently begun my PhD at the University of Tasmania, where I assess populations of sharks and rays in the Papua New Guinea region using genetic tools. This involves spending many hours in a laboratory extracting DNA, identifying gene sequences and comparing the sequences of one individual to those of another. Collecting tissue samples takes up a lot of time, not only out in the field (by harvesting a small fin clipping), but also in the lab (by requesting tissue samples from other laboratories and research groups). It is common for geneticists to require samples from different ocean basins, so to save money we often share samples and collaborate with others. Lauren I spent the start of my career addressing toxin build-up in sharks from around the east coast of Australia. This meant working in both the field and the laboratory, and with chemists, eco-toxicologists, fisheries scientists and local fishermen – a colourful cohort that brought diverse outlooks and cross-disciplinary collaboration to a common goal. My work now has taken me to Flinders University in Adelaide, South Australia, where I am investigating the crossroads between the burgeoning shark tourism industry and the local ecosystem.
What I do
Together with Madeleine Green, I run the not-for-profit organisation Shark Share Global. At its core, Shark Share is a simple database that serves as a tool for research teams around the world to share samples. Scientists will submit tissue samples to the database, making them available for other research teams. We have two very simple goals in mind. The first is to increase the efficiency of sampling for sharks and rays, which means ensuring that when samples are taken, as many different tissue types are harvested so as to maximise what researchers can learn from each shark or ray. Our second goal is to create a platform to facilitate global collaboration between lab groups and institutions. By increasing the ease with which tissue samples can be shared, new relationships will be formed between research teams with differing expertise from around the world. In addition, we are creating a user-friendly way to request samples, as we all know how painful it can be to send out e-mails begging for samples or searching out potential collaborators at conferences. Addressing these challenges may be as simple as using modern technology to bring us all into a virtual community of researchers who are able to collaborate at the click of a button. At the moment we are in the developmental phase of the database, making sure that we account for functional and non-functional requirements. This includes considering factors such as data input and acknowledgements, and arranging shipping costs. We are currently working alongside a software design team that is helping us to create a user-friendly database we can all one day enjoy. It will, moreover, be a database that will carry on helping shark and ray researchers for years to come, improve multidisciplinary research and save costs associated with field work without reducing the number of studies undertaken.