"We have no choice – the ocean is our way of life. It's our livelihood, it's our culture, it's our economy – I always say the economy is our environment and the environment is our economy.
You may ask why, why are you doing this? It makes every sense for our sustainability as a people, as an island nation, and as a community. I may not be the best fisherman, but I am a fisherman. I can tell you that in just my generation I've seen stocks of fish dwindle down, I've seen the sizes of fish taken become more smaller.
This is something that is far more than the economical loss of revenues for companies or other countries – you're talking about a livelihood that's really going to be decimated if we don't take the responsible action."
– Tommy Remengesau Jr, President of Palau.
Tova Bornovski of the Micronesian Shark Foundation runs a research and education project in Palau, "On behalf of the Micronesian Shark Foundation I would like to congratulate Palau's president Tommy Remengesau Jr. on his groundbreaking announcement at the UN Healthy Oceans Conference. Palau, even though small in size has been a pioneer in conservation efforts and other countries followed suite and hopefully many more will. President Remengesau took a step that will ensure Palau's future healthy ecosystem."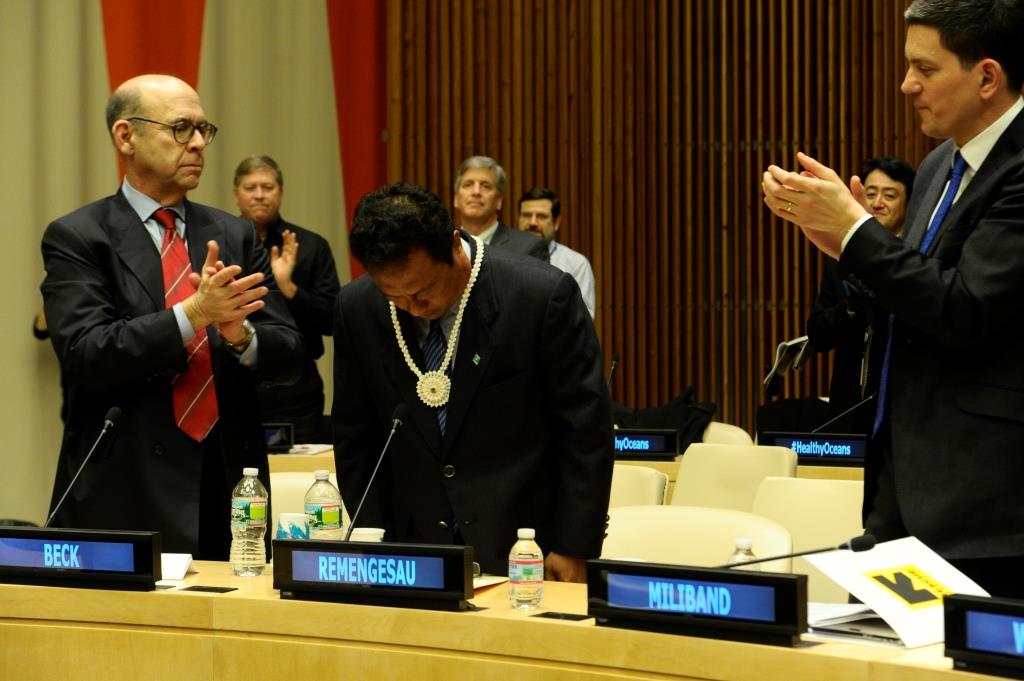 For more information go to:
http://www.abc.net.au/news/2014-02-06/an-palau-declares-marine-sanctuary2c-bans-all-commerical-fishi/5241742