If we have learned anything from the past year-and-a-half of living through a global pandemic and the necessary precautions related to it, it is how to be innovative. Even though many countries are finally opening up their doors, there's no doubt that the shadow of Covid still looms. With this in mind, the Exposub outdoor underwater photography exhibition was born, and the Save Our Seas Foundation is delighted to be a title sponsor.
Exposub began as the underwater film festival Festisub but, this year, the organisers, together with the city and its partners, have set up a photography exhibition on the streets of the Ostervald quay on the shores of Lake Neuchâtel in Romany, Switzerland.
The open-air exhibition features 15 powerful underwater wildlife images that are displayed along the lakeside walkway. It is free of charge, and its innovative interactive formula will appeal to all audiences. Each image has a QR code that redirects to the event website, which features videos of authors, scientists or personalities sharing their knowledge and perspective on the relevant image.
A few world-renowned scientists who head up research projects supported by the Save Our Seas Foundation have contributed videos that complement the shark, ray, turtle and humpback whale images on display.
With the Save Our Seas Foundation headquarters based in Geneva, it was especially keen to be involved in bringing the wonder of the marine realm to land-locked Switzerland.
The organisation's main focus is to support shark and ray research, education and conservation initiatives, and it believes art and photography can play a significant role in raising awareness about these species among the general public.
By partnering with Exposub – through the sponsorship of the event and by contributing scientific content to it – the Save Our Seas Foundation hopes to communicate the importance of these often-overlooked animals that play a vital role in the ocean ecosystem.
'We have a long history of supporting marine conservation projects, and we believe that to effectively translate knowledge into meaningful change, we need to communicate through engaging stories – such as those depicted in the images on display in this exhibition. To this end we have previously created grants dedicated to young emerging photographers, and we are actively working on new avenues in the same vein,' says James Lea, CEO of the Save Our Seas Foundation.
The outdoor exhibition will be on display to view free of charge until 29 August 2021.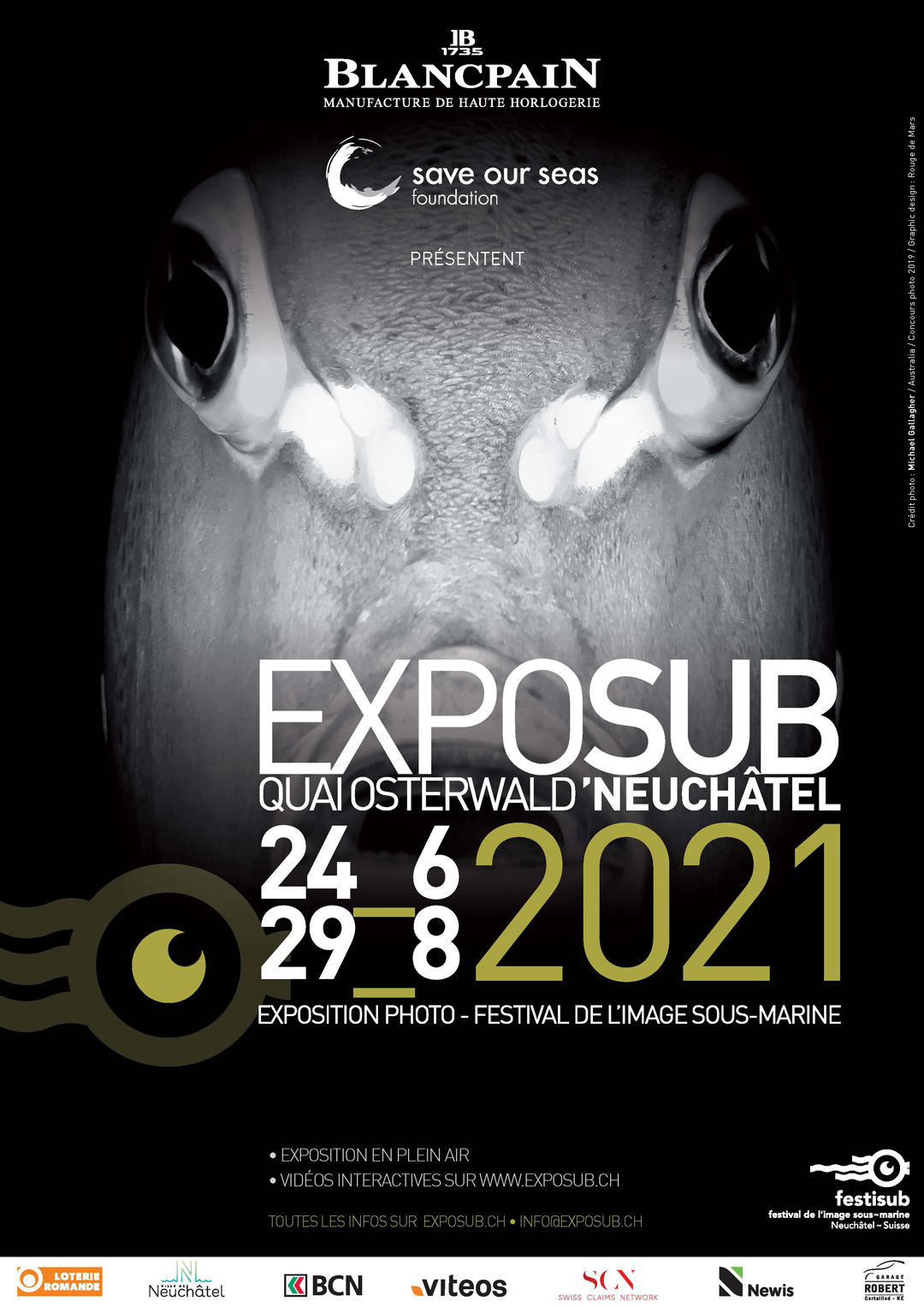 If you would like more info, view the Exposub website here.
Examples of other art and photography exhibitions proudly supported by the Save Our Seas Foundation:
  In our Hands 2020, a mural by Chris Auret as part of the Wavescape Ocean Festival, on the Sea Point Promenade, Cape Town.
  Wild Seas 2020, an outdoor photography exhibition by National Geographic photographer Thomas Peschak on the Sea Point Promenade, Cape Town.
Bouteille à la mer 2120, Te Ao Maori, a visionary exhibition by George Nuku, representing a marine scene in 2120 using recycled plastics and plexiglass, at the Museum of Natural History in Geneva until January 2022.