Our ocean is our future
This year, June 8th marks World Oceans Day, a global rallying point where citizens across the globe unite for our oceans. Our oceans are the lungs of our planet, providing most of the oxygen we breathe. The health of our oceans is intimately linked to our health. Some organisms that lurk in the depths of the ocean have even been used to speed up the detection of COVID-19.
We celebrate World Oceans Day each year to acknowledge the ocean's major role in our daily lives. This year's central theme is "Revitalization: Collective Action for the Ocean". The ocean connects, sustains, and supports us all. Yet its health is at a tipping point, and so is the well-being of all that depends on it. As the past years have shown us, we need to work together to create a new balance with the ocean that no longer depletes its bounty but instead restores its vibrancy and brings it new life.
Here are 3 reasons to shell-abrate our oceans:
The ocean produces at least 50% of the planet's oxygen.
The ocean is key to our economy, with an estimated 40 million people employed by ocean-based industries by 2030.
Oceans absorb about 30% of carbon dioxide produced by humans, buffering the impacts of climate change.
So how can you be a part of World Oceans Day?
This year, the world is slowly reverting back to normal, and celebrations across the world have been shifted from virtual platforms to in-person events once again! There will still be a whole host of online celebrations to attend, all from the comfort of your home.
Events:
The United Nations
The event we are most excited about is the celebration hosted by the United Nations in partnership with Oceanic Global and La Mer. This year's celebration will be adopting a hybrid format, featuring an in-person event at the UN Headquarters in New York and a virtual broadcast.  The event will take place from 4:00 PM – 7:30 PM SAST and streaming the event online is entirely FREE! You can register by clicking here.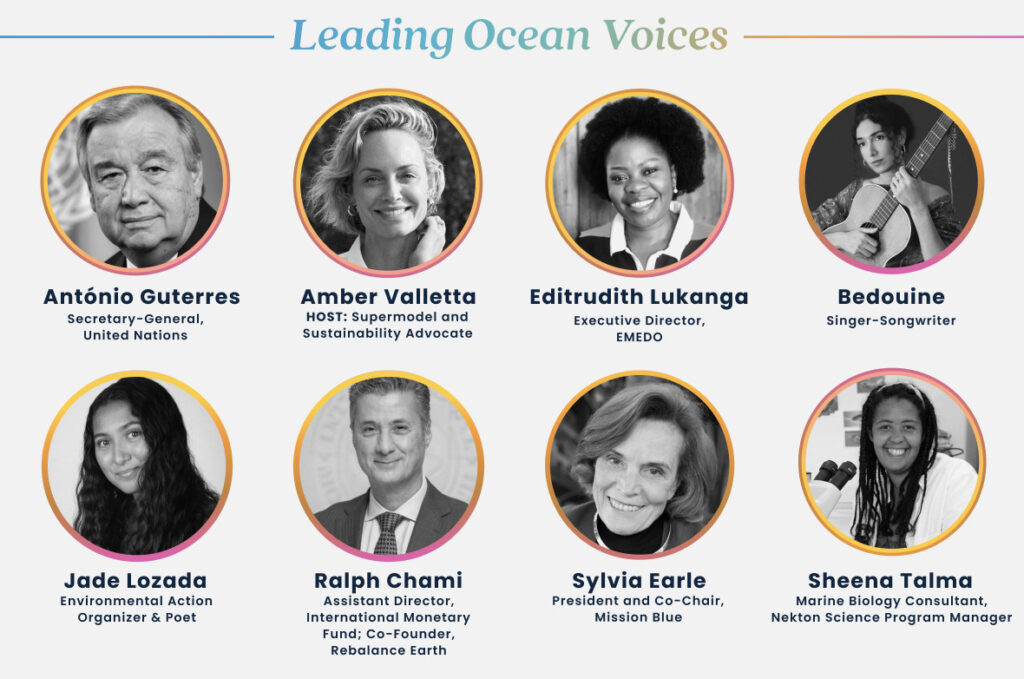 World Oceans Day
WorldOceansDay.org is growing the global movement to call on world leaders to protect 30% of our blue planet by 2030 (called 30×30). By safeguarding at least 30% of our ocean through a network of highly protected areas, we can help ensure a healthy home for all. They are partnering with other ocean voices to encourage people to sign the 30×30 petition.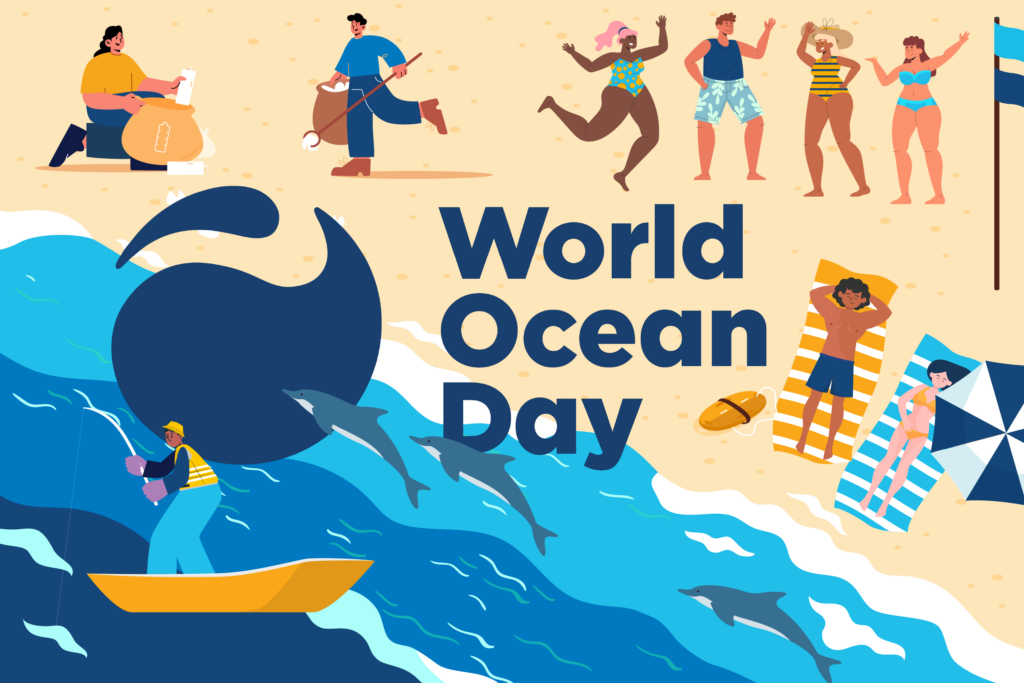 Save our Seas Foundation
Come join us in celebrating our ocean this World Ocean's Day, June 8th.
In the spirit of community and mutual love for the sea, Sirocco, the Save Our Seas Foundation, the SOSF Shark Education Centre, and The Beach Co-op are partnering to host a beach clean up at the Kalk Bay Harbour.
The details:
Meeting time – 2 pm on Wednesday the 8th of June
Location – Sirocco, Kalk Bay
What to bring:
Trash bags will be provided. Please bring your own reusable gloves for litter picking.
Note this clean up supports zero-waste, we encourage you to leave the plastic packaging at home and bring your reusable mug with you.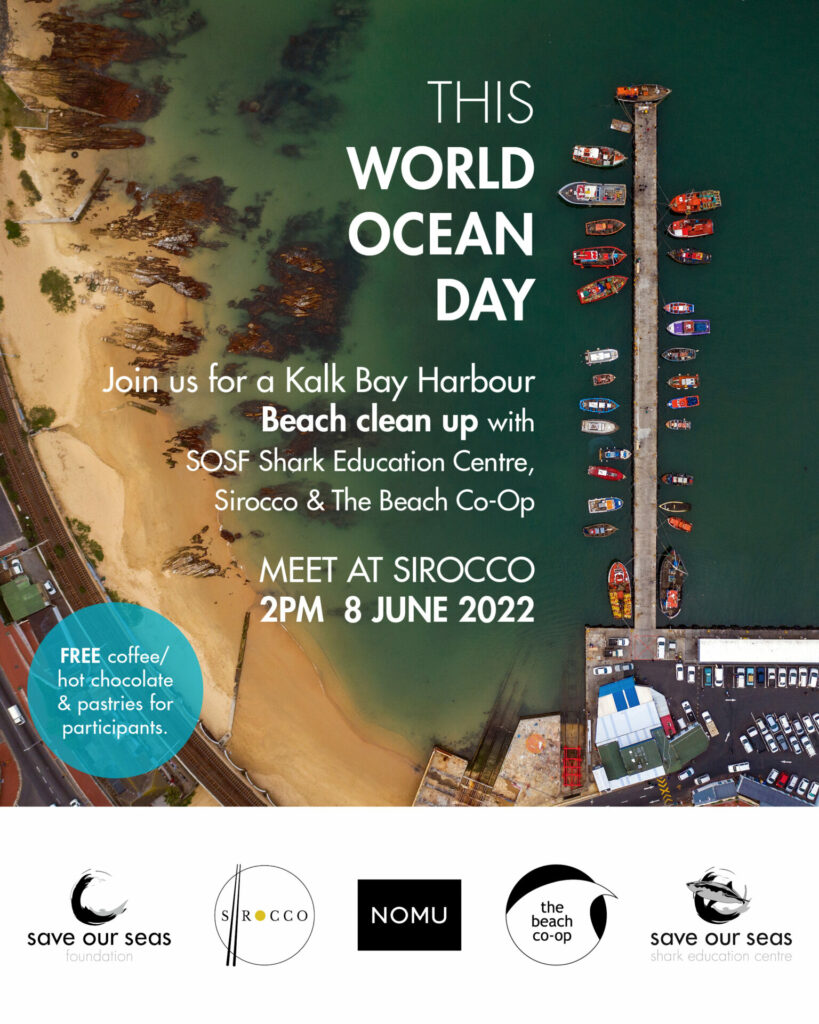 Shark Spotters
Are you working during the week?
No problem, the Shark Spotters, in collaboration with UCT Biological Sciences department, is hosting a beach clean up at Muizenberg beach on Saturday the 11th of June.
You can find more information on their Facebook Event.