Starting a new job, at any normal time, is usually accompanied by an array of different emotions. These emotions can range from excitement to anxiousness, and they are perfectly normal experiences. There is normally a lot of information to absorb and it can be a little daunting, but a friendly face or a helpful colleague can make the first few days less overwhelming. But what about starting a new job during a global pandemic when the country is in lockdown and workers aren't allowed in the office? That's a whole new story!
I started working at the Shark Education Centre as the new Education Co-ordinator at the beginning of June, just as South Africa had downgraded the lockdown from level 4 to level 3. This was good timing as it meant that most industries could return to work in some form or another. To a large extent, most employees would work from home when possible, but workplaces would also see a return of some employees at low capacities. This allowed me to meet with my superior in person and spend a day getting up to speed with my new role.
The Shark Education Centre has a small team, so I had already met most of my colleagues during my interview earlier in the year. For the time being, my interaction with my colleagues has been mostly limited to Zoom calls and group text messages. We did manage to catch up in person at the centre to celebrate a birthday, a perfect occasion to get to know my new team. Singing happy birthday with a mask on while keeping our distance from each other was a new experience, but at least we got to indulge in tea and cake.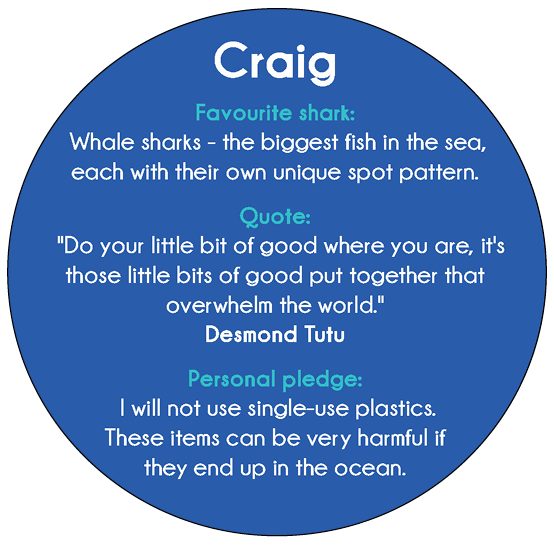 With Covid-19 looking like it may stick around for a while, things may not return back to normal at the Shark Education Centre anytime soon. A typical day would normally involve us hosting a school group for some classes and an excursion to the rocky shore at Dalebrook in the morning. In the afternoon we are usually open to the general public. For safety reasons, we probably won't be able to host school groups or the general public for a few more months.
However, this time has presented us with an opportunity to develop new strategies and collaborate with other organizations. For me, personally, there is no better time to start working here as I can bring a fresh perspective and be a part of building something new. There are some exciting plans underway and it's great to be able to give input and have an influence on the decision-making process of our future offerings.
For the next few months, we will have to get used to minimal face-to-face contact with colleagues and learners. However, I can't wait to interact with young minds and curious naturalists again when it is safe to do so.