That inevitable, sometimes tricky, end-of-year question popped up the other day. 'What was the most enjoyable part of your working year?' I was asked. No careful thought was required. 'Surfing with happy kids on Friday afternoons' was my unedited, entirely honest response.
Being in the water is always fun – and being with 12 grinning kids catching their first few waves is too. But these days Muizenberg, known as Cape Town's nursery of surfing, provides a happy buzz that's just special. It's the mix of people that's so cool: tiny tots ripping in the shallows, older hotties tearing around the backline, brave but bedraggled moms trying to impress their surf instructors, desperate dads trying to please their kids, kids trying to please their dads, business executives tearing off grey work suits and donning colourful wetsuits, unfit ballies ('oldies') gasping for breath and, of course, hordes of wide-eyed beginners! Like most Cape Town surfers, my own marine obsession started here, so I can't help but smile sentimentally while taking it all in and helping a group of today's youngsters.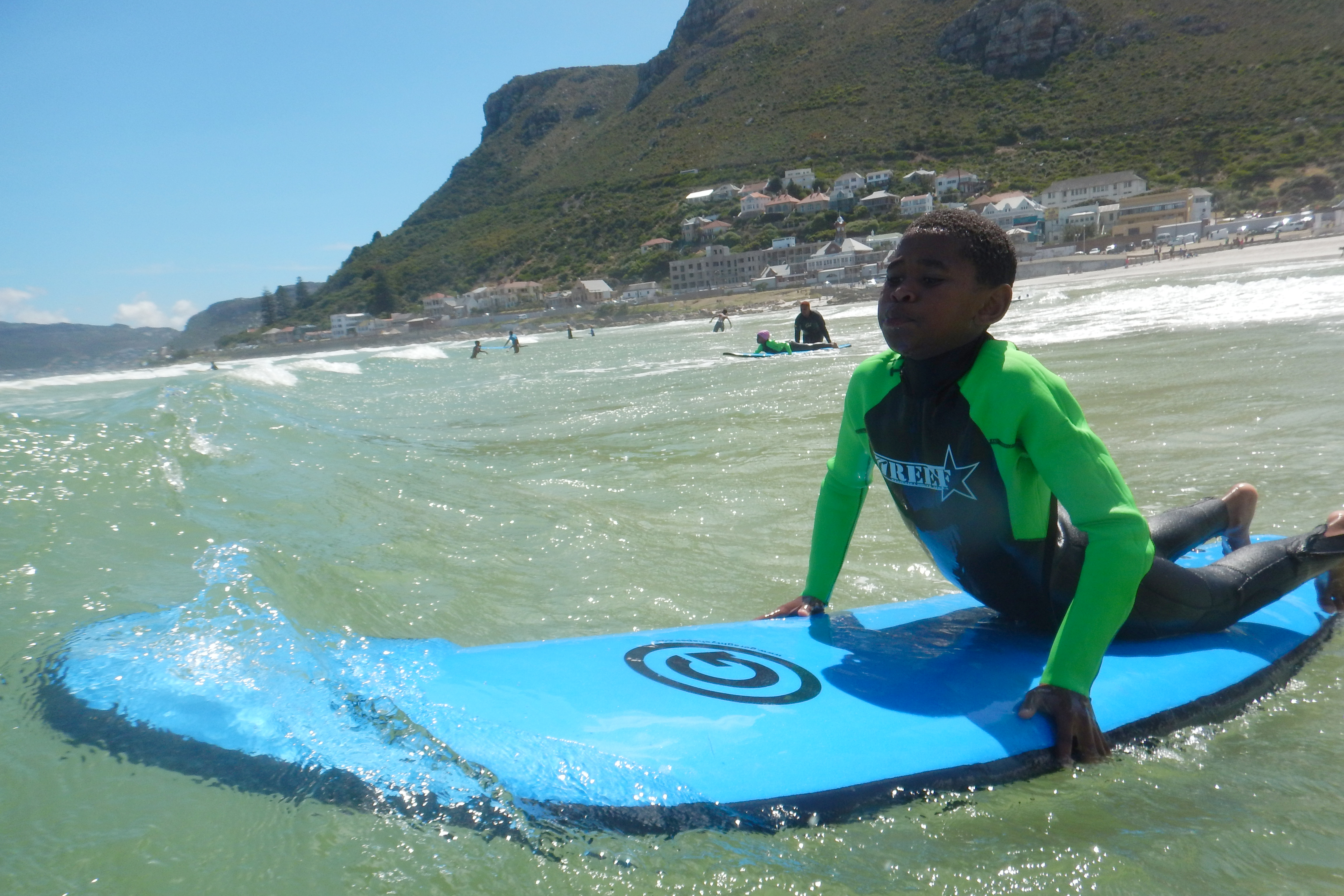 The youngsters learn quickly, and every Marine Explorer has ridden plenty of foamies all the way to the beach, displaying a variety of styles from deeply soulful to frenzied flapper. But, of course, it's about having fun, and fun is the vehicle for learning – learning to love and respect the sea, and stimulating interest in marine life. During a non-surfing session where we learned about some of the local marine creatures, it was wonderful to see just how well this approach seems to be working, as the kids fired thoughtful questions at us and communicated a genuine appreciation of the marine world.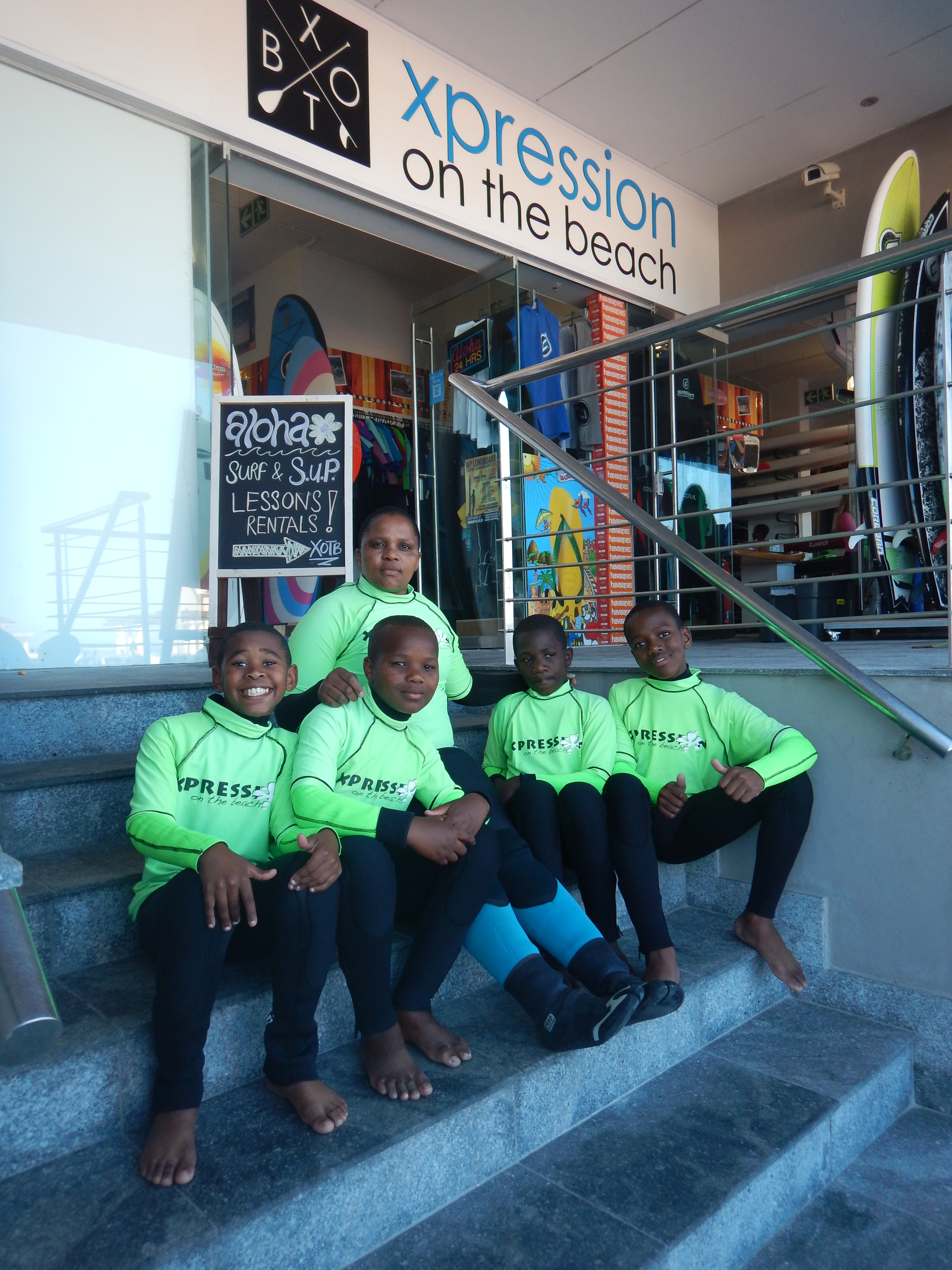 Expression on the Beach, a Muizenberg beachfront surf shop, has played a major role in getting our Marine Explorers riding the waves by generously providing surfboards and leading instruction for every session we've had. The University of Cape Town Underwater Club has been there too every week, with members in the water ensuring that all the kids are safe, happy and getting plenty of waves. Everyone involved in this part of the Marine Explorers programme has visibly enjoyed their time in the water with the youngsters. The involvement of all the volunteers has certainly been about doing something for the kids' benefit, but we all soon realised that it's great fun being in the water every Friday afternoon and sharing in one another's delight. It's been big smiles all round and is, without doubt, the best way to wrap up a working week – and a working year!
A huge thank you to all involved. See you all early next year when our Marine Explorers go snorkelling!