Dr Clova Mabin
Education Centre Director
Originally from Scotland, Clova has been in love with the ocean since she was a toddler and has fond memories of windswept beaches and very cold water! A conservation expedition to the warmer waters of Madagascar and subsequently working as a diving aquarist in a Scottish aquarium cemented her passion for all things marine. She came to South Africa in 2005 to work as a dive master with tiger sharks and then joined the White Shark Trust as a research assistant. During this time she became involved in the wildlife film industry, developing her science communication and project management skills. Keen to further her education, Clova went on to complete an MSc in conservation biology and then a PhD focusing on the status and management options for marine species that have invaded South African shores. This applied research made her realise how remote most science is from the general public and how such inaccessibility contributes to the many conservation issues we face today.
Clova loves to travel, but when in South Africa she spends her free time outdoors, either underwater or in the mountains. She is a certified PADI dive master and scientific commercial diver. As a mother and a volunteer for several organisations that focus on environmental education, she enjoys teaching children about ecology and sustainable lifestyle choices. She is passionate about sharing her love and knowledge of the marine environment, as she believes this is the best way to shape our future.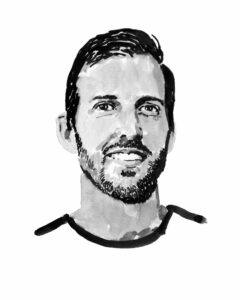 Craig Haley
Educator
Craig grew up in Cape Town's southern Peninsula, where he had a view of the ocean. As a child, he would often visit the beach, enjoying watersports among the waves and daydreaming of the mystical creatures that lay hidden beneath the water's surface. It was his childhood fascination with the ocean that enticed him to study marine biology, starting with a Bachelor's degree in biological sciences from the University of KwaZulu-Natal. In 2015, he returned to university to further his education and completed a Master's degree in applied marine science at the University of Cape Town.
In between his academic pursuits, Craig indulged a second passion: field hockey. He represented South Africa for six years and played in some of the best domestic leagues around the world. For the past few years he has been coaching hockey in several local schools.
Craig loves adventure and enjoys exploring the natural environment on land and in the sea. He has an advanced diver's certificate and scuba-dives around South Africa's coastline whenever he gets the opportunity. On land, he enjoys hiking, camping, trail running and game viewing. There are so many interesting marine and terrestrial animals around Cape Town, he says, 'it really gives me joy to share with younger generations my knowledge of our wild neighbours.'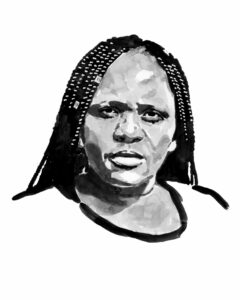 Ntombizanele Mayiya
Assistant educator
Zanele was born in the northern part of South Africa's Eastern Cape. Even as a young girl she enjoyed cooking very much, so when she completed her matric she decided to make hotel and catering management her career. In March 2008 she started working for SOSF as a housekeeper.
By reading SOSF books and watching videos about the ocean environment, Zanele became interested in marine life. In June 2009 she joined Alison Kock on the research boat to Seal Island in False Bay and there she saw a great white shark for the first time in her life. By the end of that trip she had fallen in love with the sea and decided to become an educator so that she can pass her enthusiasm on to the young generations of South Africa.
'The more "no"s you get, the closer you get to a yes.' Chinese proverb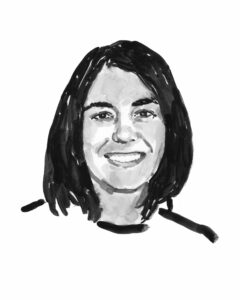 Claire Metcalf
Facilities Administrator
Raised in various small West Coast fishing and mining towns of South Africa and Namibia, with parents whose free-range approach to parenting meant lots of time outside exploring beaches, Claire is a firm believer in the power of experiential education in moulding future generations to become effective conservationists.  Claire joined the Save Our Seas Foundation Shark Education Centre in May 2016 after almost eight years with Liberty Life Financial Services as a franchise business support administrator. With a diploma in administration and legal studies from Montrose Business College in Cape Town, in her role as the facilities administrator she brings a high level of organisation and structure to the dynamic working environment that is the Shark Education Centre. She is enjoying every minute of the varied opportunities this role brings and, in addition to seeing to facilities maintenance and administration, she has become a vital part of the team, joining school groups as they learn about, explore and appreciate the ocean. She has also made it her personal mission to convince the education centre's resident puffadder shysharks to eat their food. With a family that has earned – and continues to earn – its income almost entirely from the sea, Claire has a vested interest in the conservation of the oceans for current and future generations. She believes that she is in exactly the right place to be able to contribute to this.